The Truth About How Much a Mom Is Worth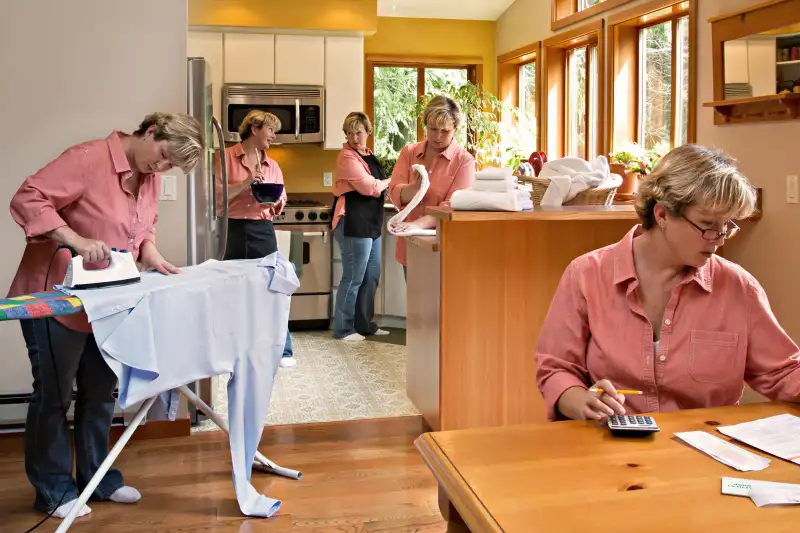 Crystal Craig—Dreamstime.com
Happy soon-to-be-Mother's Day! To honor moms everywhere, the all-purpose insurance site Insure.com creates a Mother's Day Index around this time of year. Researchers round up all the different tasks handled regularly by moms, and then multiply the number of hours moms dedicate to each chore by the going rate per the Bureau of Labor Statistics for the corresponding occupation.
For instance, Insure.com estimates that the average mom spends 40 hours a week, 52 weeks a year, taking care of her kids. The mean hourly wage for such a job—childcare worker—is $11.10, which adds up to $23,088 annually. Other mom tasks include serving as a chauffeur, cook, nurse, homework helper, accountant, and private detective (necessary to find out what the kids are up to, of course). When all the numbers are added up, the total comes to $65,283.81.
Well, maybe that sounds about right for what your mom is worth. But our moms are worth far more—they're priceless, invaluable beyond measure, let alone some crass dollar amount. (Note to self: Forward this story to mom in lieu of a gift on Sunday.) Meanwhile, nearly 4 in 10 women surveyed for the Insure.com study say that the work of moms merits a salary of at least $75,000. Guys don't seem to think as highly of mom's value; only 28% said $75K+ is fair compensation for a mother's tasks, while 22% were of the opinion that mom's chores are worth less than $25,000 annually.
Interestingly, a similar index, created by Salary.com last year, has it that the value of a stay-at-home mom is actually $118,905. How could there be such a difference compared with the Insure.com index? Mostly it's because the Salary.com folks think more highly of the duties handled by moms. According to Insure.com, mom's highest paid tasks are accounting and private investigating, jobs that each pay around $25 an hour. Over at Salary.com, moms are credited with the work—and wages—of CEO, psychologist, and facilities manager, which pay roughly $32, $39, and $54 per hour, respectively.
Oh, and there's another reason why these estimated mom values aren't in the same ballpark: They are just silly, fun, and totally un-scientific studies that incorporate loads of guesswork and easily manipulated data.
Besides, these indices aren't really produced with the goal of pinpointing the average mom's worth. What's the goal of creating them then? Naturally, it's to help Insure.com sell life insurance, and to help Salary.com get people to visit Salary.com.
Read next: 6 Mother's Day Factoids to Show You're Not a Horrible Ungrateful Son or Daughter