Am I Keeping Too Little in My Checking Account? Here's What Experts Say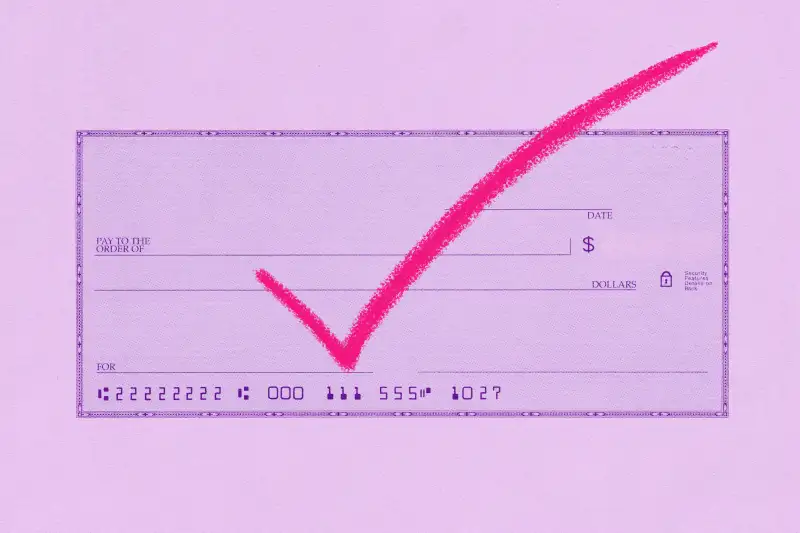 Money just launched Dollar Scholar, a new personal finance newsletter written by a 27-year-old who's still figuring it out: me.
Every week, I'll talk to experts about a money question I have, whether that's "Are online banks sketchy? or "How many credit cards do I need?" As I learn, I'll share simple ways to improve your financial life... and post some funny memes.
This is (part of) the first issue, which came out last Wednesday. Check it out below, then subscribe to get future editions of Dollar Scholar the instant they drop.
---
As I write this, the balance in my checking account is $603.49, but I have no idea whether that's good or bad.
Is there a "right" amount to have in my checking account?
I called Sandra Gilpatrick, a certified financial planner in Boston, for help. She told me the first thing she does when sizing up a client's cash reserve is ask about their job — not only how stable it is but also how quickly they could find a new one. Gilpatrick needs these answers because a cash reserve "is there in case you can't pay your bills," she says.
Gilpatrick then asks clients about whether they rent or own their home. The reply here influences how much money they need to keep on hand for emergencies. For example, if you rent and your dishwasher breaks, you can just have the landlord fix it. But if you own, you'll have to pay for it yourself — and that drives up the sum you should have on hand.
In general, Gilpatrick recommends people have at least one month of expenses "liquid," which means the money is either sitting in your checking account or available to be transferred from your savings. Having three months is the ultimate goal.
That's enough to allow you to take a "deep sigh, like, 'OK, I've got this. I could handle it if something came at me,'" she adds.
However, it is possible to have too much in your checking account. As Kristen Euretig, the founder and CEO of Brooklyn Plans, explained to me, only $250,000 per depositor per bank and ownership category is insured by the FDIC. Having more than that in checking can be dangerous. (I, uh, do not have this problem.)
"I don't like to see my clients that have much excess from what they need," Euretig says. "Generally, most people would want to have just enough to meet their monthly costs and maybe a small cushion to have a bit of a buffer. Anything above and beyond that, we want to see our clients move to a high-yield savings account."
In fact, Euretig's company advises people to have two checking accounts: one for bills, and another for regular spending. She says it can be confusing when it's all in a single account — you get paid and your balance swells, but you have to do mental math to see how much money you actually have to spend.
Having two accounts "clears up cobwebs — you just check your balance and you know whether or not you can do something," she says. Her clients tell her it's a "game-changer."
Bottom line? I should keep at least a month's worth of expenses in my checking account at all times — AKA more than the 600 bucks currently sitting in there. And I should look into getting two accounts.