All the Places That Are Open on Martin Luther King Day — and What's Closed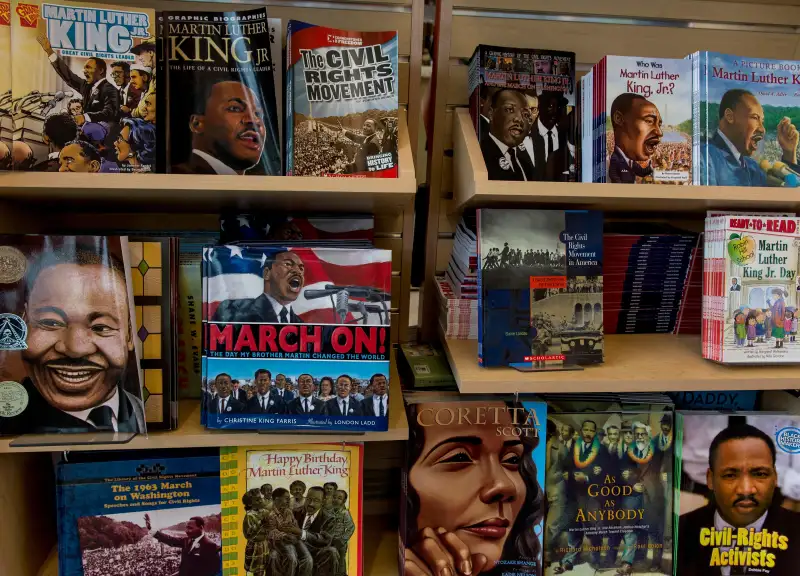 Brian Cahn/ZUMAPRESS.com—Alamy Live News
The third Monday in January is always celebrated as Martin Luther King Jr. Day, in honor of the slain civil rights icon. It's been a federal holiday since 1986, and all non-essential federal buildings and services are closed as usual for this year's MLK Day, on Monday, January 15, 2018.
If you're wondering what else is open and closed on Martin Luther King Jr. Day 2018, here are the details.
Are Banks Open on Martin Luther King Jr. Day?
For the most part, banks around the country are closed on federal holidays, including MLK Day. So customers can expect branch locations from the likes of Bank of America, First Citizens, People's United, TD Bank, and other banks big and small to be closed on Monday, January 15.
ATMs and online banking should be available to customers as usual, of course.
Is the Stock Market Open?
The New York Stock Exchange and other markets are closed for trading on Monday, January 15, 2018.
Is the Post Office Closed Today?
Yes, the post office is closed. Martin Luther King Jr. Day is a postal holiday. Post offices are closed, and the mail will not be delivered.
Federal Express and UPS will be open and delivering packages as usual on the holiday.
Are Schools Open or Closed on MLK Day?
The vast majority of schools and colleges are closed on MLK Day. There are some exceptions, however. Some public schools in places such as Sioux Falls, South Dakota, and Collier County, Florida, are open with normal class schedules on the holiday.
Are Restaurants, Stores, and Malls Open? What Are the Store Hours?
Yes, for the most part. With few exceptions, stores and restaurants are open with normal store hours on MLK Day.