WhatsApp Just Discovered a Security Flaw. Here's What You Need to do Immediately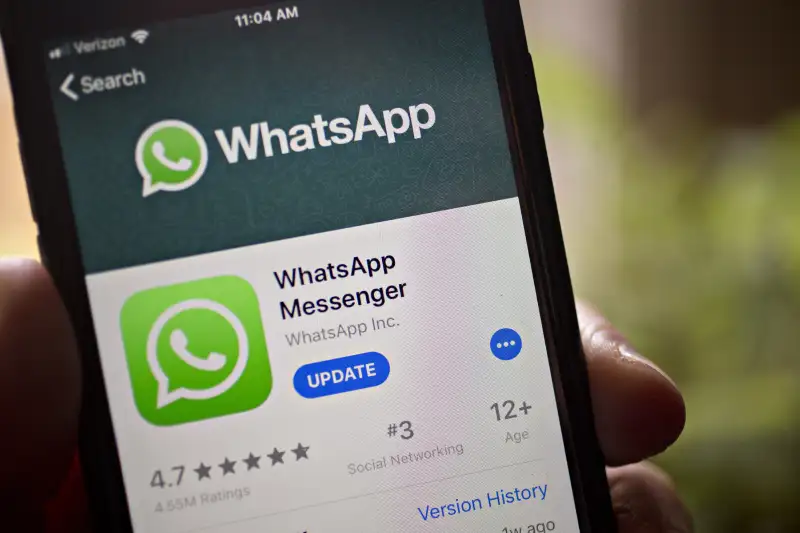 Andrew Harrer—Bloomberg via Getty Images
Group chats may be all about gossip and GIFs, but today you might want to discuss this news instead: WhatsApp just discovered a software issue that gave hackers the ability to plant spyware onto users' phones.
The Facebook-owned encrypted service confirmed Monday that it found a vulnerability that may have allowed bad actors to gain access to iPhones, Androids and other phones by simply calling them. It's unclear how many people were affected, but WhatsApp has 1.5 billion users — and it's encouraging everyone to update their devices as investigators determine the scope of the surveillance problem.
They're also looking into where it originated. The Financial Times reported Monday that the Israeli NSO Group was behind the code, which targeted at least one U.K. lawyer.
"This attack has all the hallmarks of a private company known to work with governments to deliver spyware that reportedly takes over the functions of mobile phone operating systems," WhatsApp told the Times in a statement. "We have briefed a number of human rights organizations to share the information we can, and to work with them to notify civil society."
In the meantime, here's what you need to know.
How to Update WhatsApp
In a statement to TechCrunch, WhatsApp said users should keep both their apps and phone operating systems fully up-to-date "to protect against potential targeted exploits designed to compromise information stored on mobile devices." The latest iPhone version of WhatsApp is 2.19.51, and the latest Android version is 2.19.134.
To update your iPhone app, go to the App Store and click the Updates icon at the bottom. Scroll to find WhatsApp.
If there's a button that says "update," hit it and install accordingly. If it says "open," you're good to go.
To update your Android app, navigate to the Google Play Store. Click the menu, go to My Apps & Games and look to see if WhatsApp appears under the Updates Pending header.
If so, click "update." If it says "open," you're done.
How to Delete WhatsApp
A WhatsApp spokesman told Reuters the company is "constantly working alongside industry partners to provide the latest security enhancements to help protect our users." But if this security breach has you worried about your privacy, you may want to go ahead and delete WhatsApp entirely.
However, be warned: As the WhatsApp website says, "Deleting your account is an irreversible process, which we can't revert even if you perform it by accident."
To shut down WhatsApp on your iPhone, open the app. Navigate to Settings, Account, and then Delete My Account. Put in your phone number and click "Delete My Account." You're done.
To delete WhatsApp on your Android, open the app and click More Options. Go to Settings, then Account, and click Delete My Account. Type in your phone number and tell the app why you're pulling out. Then hit "Delete My Account." Fin.
Taking these actions will erase your account, delete all of your messages and wipe your iCloud/Google Drive backups.
From there, all that's left to do is wait and check out alternatives. The WhatsApp website says it could take as long as 90 days to get rid of all your data.