These People Have Been Kissing a Car on Facebook Live for 48 Hours to Try to Win It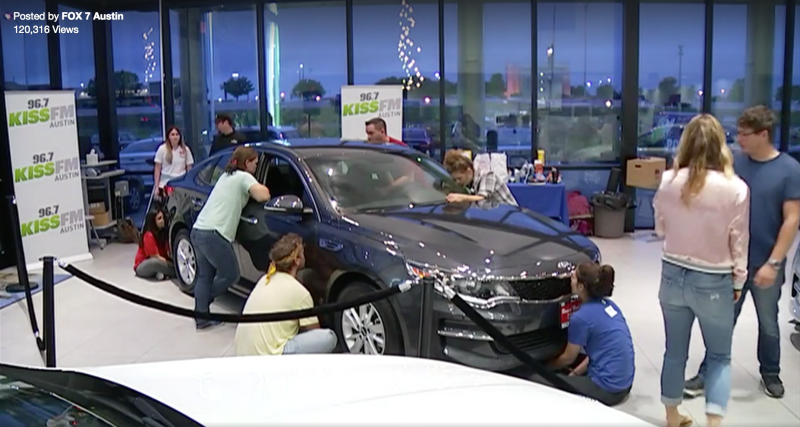 How badly do you want a new car? Would you kiss it for days on end?
That is the challenge Austin, Texas, radio station 96.7 KISSFM posed to its listeners this week. And more than 48 hours later, seven people were hanging on, as could be seen on a Facebook Live stream show on a local TV station.
The car is no beater: It's a 2017 Kia Optima, which has a sticker price starting just over $22,000. The competition started with 20 people, and was down to 11 after 24 hours, according to Marketwatch.
As of Wednesday morning, the livestream had been viewed by more than 70,000 people. Here's a look at the Fox 7 Austin's Facebook Live stream:
The rules state that contestants can do whatever they need to feel comfortable, but they must keep both lips on the car. We know what you're thinking: Yes, there could use the bathroom. Contestants were allowed a 10-minute break each hour.
The world should know soon who the big winner is. If two or more people were still kissing the car by 8 a.m. Central on Wednesday, their names would go into a box and a winner would be drawn. In other words, several people will have kissed a car for more than two days only to come away with nothing.