It's Shockingly Easy to Hack Some Wireless Keyboards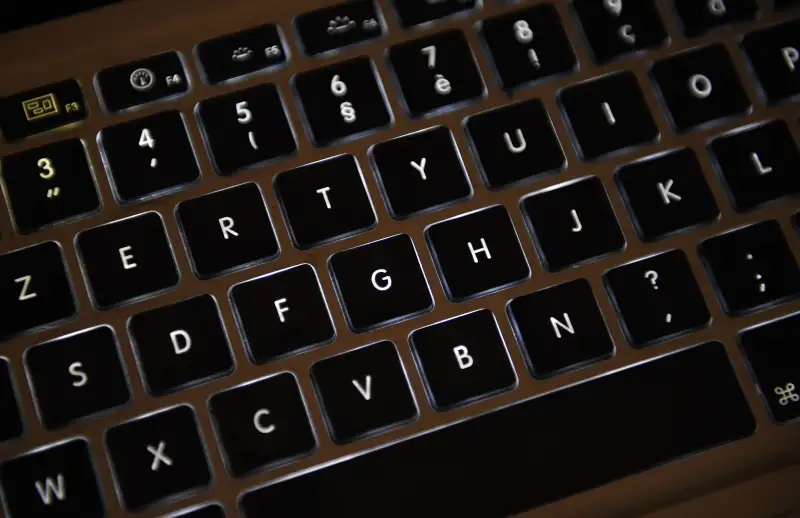 Loic Venance—AFP/Getty Images
Billions have been spent to research and build systems to protect today's tech users from hackers. But internet security, like anything else, is only as strong as its weakest link. One of those weak links appears to be some wireless keyboards.
Internet security firm Bastille released a statement this week that brought concerning news about the security of wireless keyboards. Using little more than a USB antenna, Bastille found it's possible to listen to radio signals from keyboards, thereby reading keystrokes that could contain sensitive information like passwords and banking information.
This can only be accomplished if the keystrokes aren't themselves encrypted, and often they aren't. Bastille tested 12 wireless keyboards, and found that eight of them were hackable from up to 250 feet away, with 100% accuracy in captured text. Many of these made it easy by continuously transmitting information, even while no one was typing. "Consequently, a hacker can scan a room, building, or public area for vulnerable devices at any time," Bastille explained.
As a member of the research team noted that buying a wireless product in this day and age carries the expectation of at least a decent level of security. However, only a third of tested keyboards weren't hacked by Bastille's program, which is calls the "KeySniffer."
Read Next: 8 Ways You Didn't Know Hackers Could Steal Your Identity
The bottom line is that if you have a wireless keyboard that could be easily hacked, from Hewlett-Packard, Toshiba, Kensington, Insignia, Radio Shack, Anker, General Electric, or EagleTec, you might want to replace it. "To be safe, Bastille advises the use of a wired or Bluetooth keyboard," the company recommended this week.