$1.31 Ice Cream Cones at Baskin-Robbins on 3/31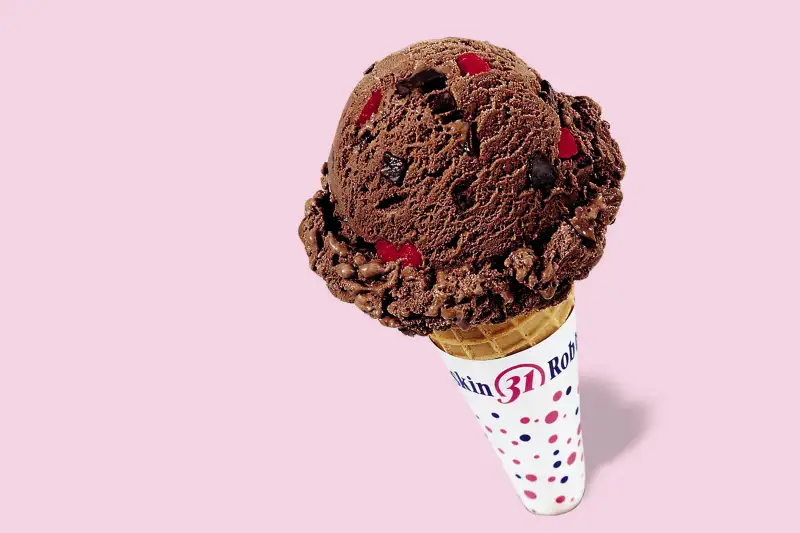 James F. Quinn—KRT/Newscom
Thirty-one has always been a magical number for Baskin-Robbins. Originally, the ice cream chain came up with 31 different flavors with the idea that there would be a different flavor for each day of the month. There are actually far more flavors available today—more than 1,000 varieties have been created over the years.
In any event, 2015 marks the 70th anniversary of Baskin-Robbins, and naturally the brand decided that March 31 would be the perfect day to host a special promotion. Participating Baskin-Robbins shops all over the country are offering discounted prices of $1.31 for one-scoop cups and cones and $3.31 for classic two-scoop sundaes.
While these prices are the equivalent of discounts in excess of 50% off, some customers aren't exactly blown away by Baskin-Robbins' generosity. At the Baskin-Robbins Facebook page, some have pointed out—quite bitterly—that Dairy Queen recently gave out free ice cream cones, and that Ben & Jerry's Free Cone Day is coming up on April 14. By comparison, the Baskin-Robbins offer is a bit stingy.
What's more, tons of commenters recalled not long ago, when Baskin-Robbins' promotion for one-scoop cones and cups was a mere 31¢. "What happened to .31 cent scoop night?" one commenter chimed in. "Bummer."