Why It's So Hard to Earn a Living as an Olympic Athlete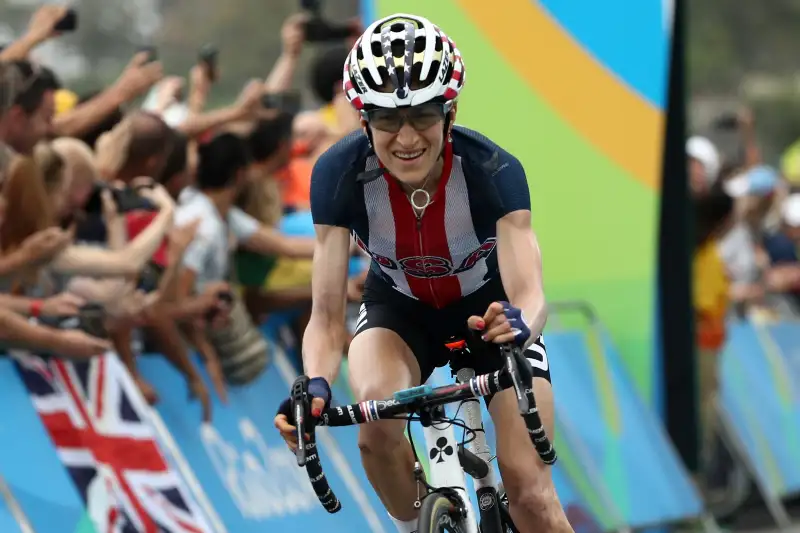 Patrick Smith—Getty Images
More than 11,000 athletes from around the world have descended on Rio de Janeiro, hoping to take home Olympic glory for their home countries. Unfortunately, only a handful will achieve those dreams—and what's worse, some might go bankrupt in the process.
Historically, the United States doesn't spend a ton on its athletes. For the 2012 Olympic Games in London, for example, the U.S. Olympic Committee had an expense budget of nearly $800 million, of which just 10.3%—or roughly $81 million—directly supported the athletes, according to a 2013 study from U.S. Athletic Trust. That includes stipends, medical benefits, and tuition assistance, among other perks.
Even if they win an Olympic medal, athletes aren't guaranteed a rich payday. The USOC awards team members a bonus for winning a medal: $25,000 for gold, $15,000 for silver, and $10,000 for bronze. But the odds of bringing home a medal are long: The 530 U.S. athletes who competed in London in 2012 brought home 103 medals.
Read More: Inside the Shaky Finances of Olympic Cyclist Bobby Lea
It's a common misconception that Olympic athletes all benefit from endorsement contracts and sponsorships. While that's true of Olympic celebrities like Michael Phelps and Simone Biles, who have inked lucrative deals, many sports (especially those that don't enjoy great media attention and air time) don't pay well, even for athletes at the top of their game.
Which means that many sporting superstars struggle to pay the bills for their quest for Olympic glory—not to mention the costs of traveling to Rio to compete—balancing their demanding training and competition schedules with a full-time career, or a series of part-time jobs. American hurdler Kerron Clement, who took home medals in Beijing and is competing in the Rio Games this year, has worked as a model and an actor; in 2011, he appeared in the music video for Beyonce's hit "Run the World (Girls)." Emil Milev, a six-time Olympian in pistol shooting, is a physical education teacher at an elementary school in Tampa, Fla., according to USA Shooting.
Then there's cyclist Mara Abbott, who's just as likely to be found pedaling at high speeds as working at the local farmer's market in her hometown of Boulder, Colo. She pulls six-hour shifts two days a week. She also teaches yoga and pens a column in the local newspaper, the Daily Camera, writing about everything from her passion for cycling to local politics.
She says balancing an assortment of side gigs with her training isn't as difficult as being able to find a full-time position that is accommodating of her schedule. "Finding jobs that allow you to travel and be gone so much is a bit more of a challenge," Abbott says.
Abbott's costs to attend the Rio Games have been covered by USA Cycling, the sport's parent organization, as well as the USOC. However, not all Olympic athletes get their trip to Rio de Janeiro fully funded.
Nick Delpopolo, a judo athlete in this year's Games, says he tries to leverage his athletic abilities to pick up some cash. He teaches judo clinics around the country, running two-hour classes several times per day. When he's not training, he's earned extra money from part-time gigs like working at clothing stores, mowing lawns, babysitting, landscaping, and shoveling snow from driveways in the winter.
While USA Judo, the governing body of Delpopolo's sport, pays for some training and competition costs, he didn't receive a stipend from the USOC this year. To raise some additional money, Delpopolo has set up a link on his personal website to PayPal for donors to help fund his athletic expenses.
As for balancing his training needs with his side gigs, "it is currently next to impossible," Delpopolo says.
Some athletes, however, appreciate the work-life balance provided to them by taking a side job on top of intense athletic training. "There are more hours in the day than I can spend training," Abbott says. "My jobs are things I love and that help me to be a balanced and more sustainable athlete."