5 Budgeting Apps That Will Save You Money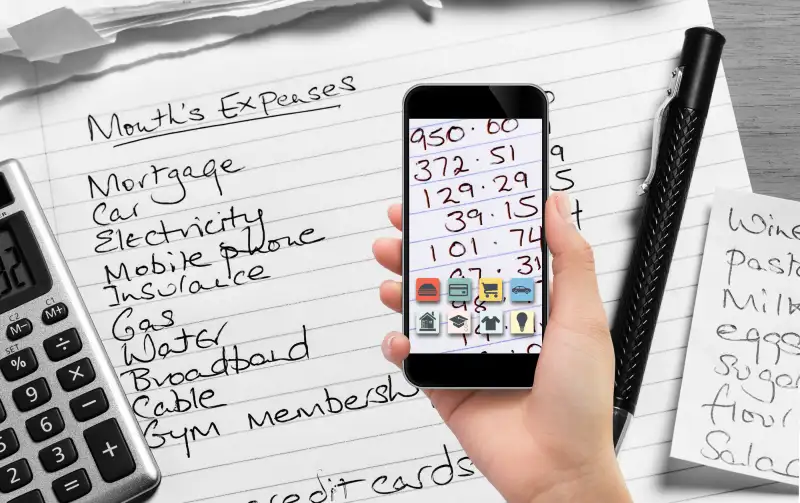 Photo illustration by Money; Getty Images (3)
If you've been trying to get your finances in order but a paper-and-pencil-drafted budget or that endless Google Doc just isn't doing the trick, there are plenty of ways to easily plan and save for the future with your phone and tablet.
Here are five budgeting and banking apps that basically do all the work for you.
PocketGuard
Price: Free
Use it for: Budgeting
Mint is the OG budgeting app, but PocketGuard is a satisfying alternative. It's easy to sign up for, and neatly lays out all of your transactions and bill payments in multiple formats. I was able to set up monthly savings goals and spending limits for certain categories like restaurants and entertainment, and add notes to payments to further detail transactions, which I found especially helpful to bundle spending on my recent move. This feature would likely be very helpful for big events like a vacation or wedding.
Digit
Price: $2.99 per month after a 100 day free trial
Use it for: Automated savings
Digit is the one personal finance app I use every single day. Here's how it works: You connect to one bank account, and the app analyzes your earning and spending habits. Based on those habits, it then puts aside money in an FDIC-insured bank account for you, that you can access and withdraw money from at any time. I like how easy it is to "communicate" with Digit (you can text the bot or open the app at any time to see how you're doing), and it's super simple to set up different savings goals. You earn 1% annual on your Digit savings, paid out every three months, and it has a no-overdraft guarantee. Plus, I get a text every morning that tells me my checking account balance, which is admittedly stressful at times, but a great feature.
Watch out for the monthly fee, which isn't as obviously displayed as it should be and sent users into revolt earlier this year, and the in-app advertisements.
Chime Banking
Price: Free
Use it for: An alternative to Digit
If you don't want to pay Digit's $2.99 monthly fee, consider Chime. The catch here is that Chime is an actual bank account: You can open a checking (they call it "Spending") account, and the bank will send you a Visa debit card and set up a savings account for you. The feature here I like is "Save When I Spend," which is a lot like Digit: After you purchase something, the app will round the transaction up to the nearest dollar amount and transfer that money to the savings account. Save When I Get Paid is another great automated feature, which saves 10% of each paycheck that is deposited into your checking account.
Other perks: There are no overdraft fees, account minimums, or monthly fees. It also gives you fee-free access to the MoneyPass ATM network, which has over 25,000 ATMs nationwide.
Keep in mind: Chime is a bank account, so if you prefer to visit your bank in-person, this isn't for you.
Available on: iOS
Clarity Money
Price: Free
Use it for: Credit monitoring, canceling subscriptions
Clarity Money is another nicely designed budgeting app that makes routine financial tasks easy to execute. Similarly to Digit and Chime, you can also set up automated savings for certain goals.
One feature I especially like is that it lays out all of your recurring subscriptions, like Netflix or a news site, and tells you how to cancel them in the app (particularly useful if you forgot that you're paying $2.99 per month for an app you no longer use). It also monitors your credit accounts for activity (it provides your Experian credit report), which is especially important in light of the recent Equifax breach.
Credit Karma
Price: Free
Use it for: Raising your credit score
If you're trying to build up your credit score, the Credit Karma app is an indispensable tool. Not only does it tell you your TransUnion and Equifax credit scores (and where you fall on the credit spectrum), it also gives you recommendations to raise your score. You can request your full Transunion credit report in-app, view (and dispute) derogatory marks on your account, such as collections, and see a breakdown of how much of your credit you're using. Plus, it's free.
One thing to note: Credit Karma shares your information with Transunion and Equifax — so if you're nervous about giving out your info to these agencies in light of Equifax's data breach, that's something to consider.
For more app suggestions, check out the 36 best apps to save money and the 7 best traveling apps.