A Free Tip for Kendall Jenner the Next Time She Leaves a Cash Tip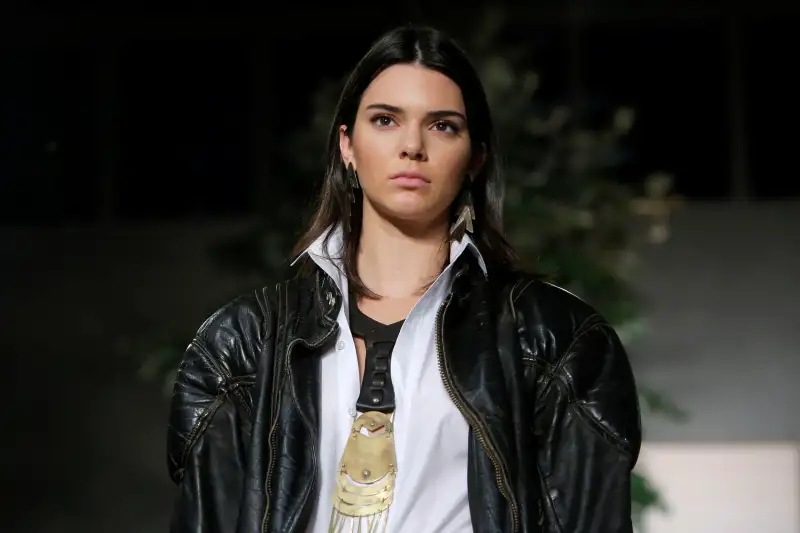 While I like to live my life thinking as little as possible about Kendall Jenner and the rest of the Kardashian-Jenner clan, the model's latest social media-fueled scandal has made me feel almost bad for the millionaire reality star. Mainly because it could have been avoided so easily.
ICYMI: Jenner apparently bought some drinks at Brooklyn venue/bar Baby's All Right, and left the tip field blank. Baby's All Right posted a photo of her receipt on Instagram, with the caption, "Don't forget to tip your bartender :)."
Jenner responded after the post went viral, and the bar later removed it. Until they responded to Jenner's response, Jezebel reports, using the Nietzsche quote, "I'm not upset that you lied to me, I'm upset that from now on I can't believe you." But this post has also been taken down. (A tweet simply stating "It's on," posted Tuesday, is still up on the bar's account.)
Phew.
So if Jenner did in fact leave a cash tip, all of this could have been easily avoided by doing one simple thing: writing "Cash" on the tip line of the receipt. (H/t to Jezebel commenter Ejsejs.)
Although this is not something I have done in the past, my editor claims he always does this "out of sheer fear of being on-the-spot shamed." And he has a good point. What's worse than a bartender giving you the stink eye because he or she doesn't think you tipped? (I will tell you: Being publicly dragged on Twitter for the offense.)
It's also worth mentioning that tipping in cash is actually the recommended way to leave a tip these days, as your server or bartender will reap the rewards immediately.
So remember, in the era of public shaming, you need to literally have the receipts. Write "cash" on the tip line if you leave a few physical dollars with your tab, especially if you are a celebrity.
This has been a tip on tipping from your friends at Money.