5 Prime Day Complaints Amazon Needs to Address for Prime Day 2016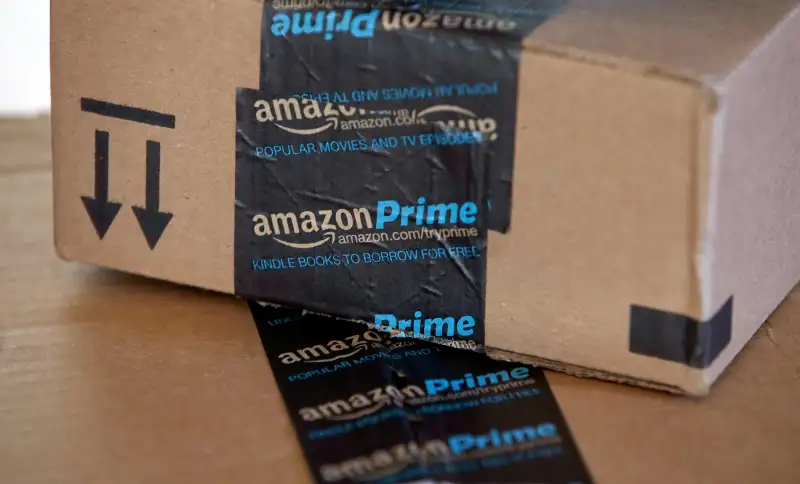 Amazon probably doesn't care that critics bashed its first Prime Day as a "crappy yard sale." The company says the gimmicky sales event was an incredible success, and now it has another Prime Day scheduled for July 12.
But unless Amazon addresses some of problems consumers griped about during the original Prime Day—which led to the #primedayfail hashtag trending on Twitter and overwhelmingly negative commentary across social media—the company can expect even more backlash this year. As soon as Amazon said another Prime Day would take place this summer, beleaguered consumers weighed in with memories from a year ago:
Here are the top complaints Amazon should keep in mind as it gets ready for the second edition of Prime Day.
Random, Undesirable Merchandise

Shoppers love almost any deal. So it would be extraordinary for people to feel compelled to make fun of the deals offered for Amazon Prime Day, which the company pumped up as bigger than Black Friday.
Nonetheless, the assortment of Prime Day 2015 deals was so weird and random that thousands of people were chirping about them online. The company hyped price-breaks on everything from beard growth rubs to nail clippers for large animals, as well as the much-mocked 55-gallon bottle of lube for over $1,000. The overwhelming verdict for the vast majority of Prime Day deals last year was: they kinda sucked.
Read Next: Almost Everything at This New Online Dollar Store Is $5 or Less
Amazon may have duped plenty of shoppers into paying attention to Prime Day last year, and it's very likely to draw tons of consumer eyeballs yet again in 2016 because the sales event is now established as "a thing." But if this summer's edition of Prime Day seems like more of a bust than a bargain shopper's bonanza, well, that would be a problem. A company can keep on fooling people for only so long.
Good Stuff Selling Out Way Too Quickly
Part of what makes Black Friday's "doorbuster" concept such a crafty sales tactic is that shoppers know super cheap items are available in extremely limited supply and will sell out quickly. As a result, customers are prone to snatching up items right away, possibly without thinking much about it, in order to avoid feeling left out. Obviously, stores also limit their losses by selling underpriced products in limited supplies.
At some point, however, when items are displayed at amazing prices but it's virtually impossible to buy them, the strategy starts to feel like a bait-and-switch. That's how legions of frustrated shoppers viewed last year's heavily promoted deals—like a 40-inch TV for only $115—some of which sold out in 8 seconds, 5 seconds, or even 3 seconds.
"While having some items sell out creates a sense of urgency among consumers and may entice them to lock in their purchase quickly, in this case the sense of urgency turned into a sense of futility and frustration among consumers," Clavis Insight observed last summer after Prime Day. "By late-morning and through evening the number of Daily Deals actually available wasn't much greater than the number of Daily Deals typically offered and popular Lightning Deals sold out at twice the rate of a normal day, frustrating consumers who vented on Twitter."
Mediocre Prices
We live in a constantly discounted world, and Amazon's relentless push for lower prices is a big reason virtually everything is on sale whether it's Black Friday or any day that ends in a Y. The point is: Amazon has helped set the bar extremely high for what constitutes a sale that's truly worth your attention.
Read Next: The Reason You First Started Shopping at Amazon Is Disappearing
And so it was understandable that many shoppers felt let down by the prices and selection on Prime Day 2015, which were largely described as "disappointing," "underwhelming," and "meh." For what it's worth, in a letter sent out to sellers this past spring, Amazon listed some requirements for items to be promoted as Lightning Deals on Prime Day. "Deal prices must offer customers a 20% or greater discount from the average price listed on Amazon.com in the last 90 days," the letter warned.
Too Many Deals Period
You might be thinking: There's no such thing as too many deals. How could this be a bad thing? Well, as more Lightning Deals and flash sales enter into the mix, it becomes harder and harder for shoppers to sift the truly good deals from the bad ones that should be ignored.
Amazon has promised more than 100,000 deals for Prime Day 2016. It's unclear what proportion of these will be considered amazingly good values by shoppers, but we're guessing it'll be a pretty low percentage—giving critics more reason to complain this year.
Only Prime Members Get to Shop
Like last year, the special pricing on Prime Day 2016 is available only to Amazon Prime members. Amazon uses the day as a means to attract new Prime subscribers, who can enjoy a free 30-day trial before the $99 annual fee kicks in, and to provide what seems to be yet another special perk that keeps Prime members paying their annual dues.
It would be a miracle, then, for Amazon to suddenly open up the sales to non-Prime members. That's the shtick: The whole point is that this is an exclusive thing just for Prime members.
Read Next: How Walmart Beat Amazon on Prime Day
Nonetheless, the Prime-only aspect rankles some shoppers, as does the fact that Amazon routinely has been offering many deals and products "exclusively for Prime members." All of these annoying policies are strategically crafted to push shoppers into becoming highly profitable Prime members, but the heavy-handed approach for roping consumers into the Amazon sphere can be off-putting.
Unsurprisingly, Walmart has played up the fact that all of the deals it is offering around the same time as Prime Day don't require any membership or annual fee. Instead, Walmart's sales are "available for anybody: Liberty and Low Prices for All."