Americans Aren't Buying Stuff Anymore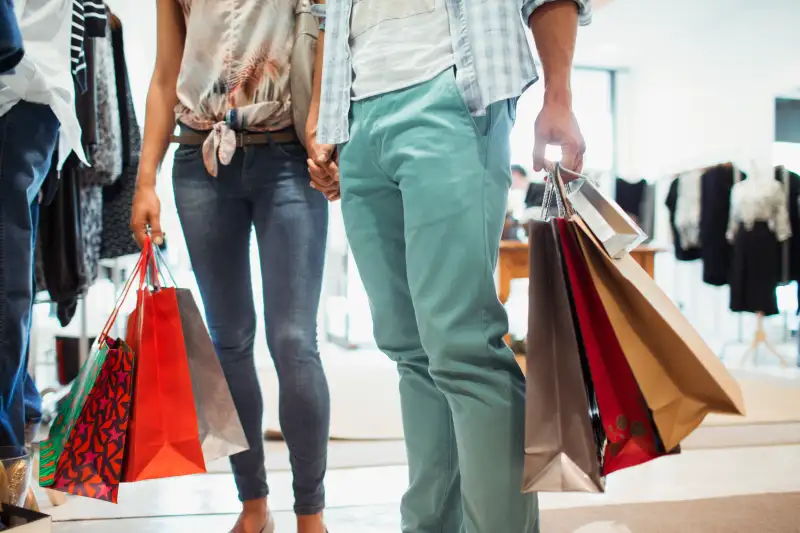 Dan Dalton—Getty Images/Caiaimage
While it may seem counterintuitive to report this on Amazon Prime Day, a faux retail holiday developed by the U.S.'s largest e-retailer to move merchandise, it turns out Americans aren't buying quite as much stuff these days.
According to Business Insider, after aggregating data on consumers' credit and debit purchases, Bank of America Merrill Lynch found that people are spending much less on things and spending more on experiences.
BI reports that economist Michelle Meyer wrote in a note to clients on Tuesday,
The data found that spending at brick-and-mortar retailers like Nordstrom and Macy's was down 4% from the previous year, while home goods saw a spending decrease of 3.6%, and electronics sales were down 3%.
Read Next: 12 Major Retailers Closing Stores Like Crazy
As for companies seeing gains in sales, sporting goods shops and the travel industry saw gains, again emphasizing that people are spending less on clothes and accessories and more on vacations and activities. So, too, spending at restaurants and bars has increased: In fact, as Money reported, Americans now spend more at restaurants than at grocery stores.
A separate report BI published in May found that Americans are spending the money they're saving on gas on things like recreation and dining out.
It also helps explain why scores of retail chains and malls have been closing down shop (along with the rise of e-retailers like Amazon and cautious spending after the Great Recession).