Are Malls Losing Their Cool, or Still Standing Strong? An Exchange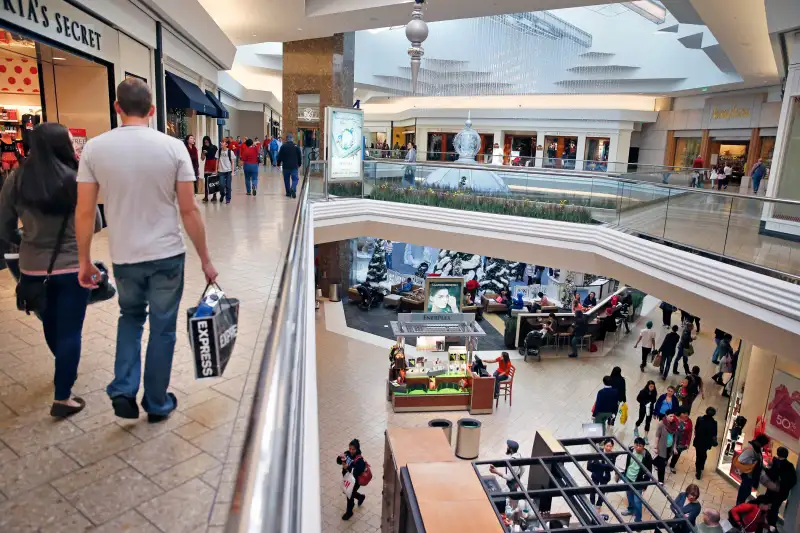 Mike Kercheval, president and CEO of the International Council of Shopping Centers:
I write in response to Kerri Anne Renzulli's January article, "Why Teens Hate Shopping at 'Teen' Clothing Stores," and in particular to her contention that "Malls Are No Longer a Hangout." In arguing this point, Money joins a steady stream of voices to incorrectly write-off the shopping center industry.
Renzulli accurately points out that e-commerce sales are increasing at about four times the growth rate of physical retail establishments. But a closer look at the stats shows that actual e-commerce sales still amount to just 6% of total retail sales (with the balance happening at brick-and-mortar locations) and that consumers make 78% of their purchases at shopping centers.
It is true that some major teen-oriented retailers have announced store closings recently, but teenagers remain a driving force in the retail industry—and, yes, they still visit the mall. Teens are simply shifting where their spending dollars go to. In fact, their demand for new brands and styles has generated a need for more retail space from fast-fashion brands such as Zara, H&M and Forever 21, each of which have recently announced big expansion plans—mostly in shopping malls. And when teens have been asked—as they were in this recent survey by Teen Vogue—they point convincingly to an omni-channel approach, one which still puts brick-and-mortar (or the mall) retail at the core of their purchasing habits.
Like shoppers of all ages, teens will use mobile and online to complement their shopping experience, but they still prefer to walk into a store and feel the merchandise before they buy that next pair of designer jeans. They also go to malls to enjoy the social experience. During the past holiday shopping season, Jason Wagenheim, vice president and publisher of Teen Vogue, said, "the mall remains the most important part of the overall omnichannel shopping story" for the millennial shopper, especially 16 to 26 year-olds. He pointed out that even though millennials are shopping more online and through mobile, "the brick-and-mortar experience still greatly matters."
The bottom line is that consumers today want to choose where and when they can shop, and they are using online technologies to enhance their shopping experience, but malls and shopping centers will continue to be the number one distribution channel of goods, services, and entertainment.Retail tastes change over time, and brands will come and go, but people of every generation clearly want to shop in stores.
Kerri Anne Renzuli responds:
My article was focused not on the state of shopping centers or malls but rather on the growing disinterest of teens in teen-targeted retail brands, a point that was underscored by the ongoing management shake-up at—and disappointing earnings released today by—Abercrombie & Fitch.
That said, I stand by my contention that teens are less likely than in past decades to use the mall as a nexus of social gatherings. The numbers seem to paint a pretty clear picture: Teens are spending less of their leisure time at malls and ascribe decreasing cultural importance to them. In 2014, according to Piper Jaffray, teens visited the mall an average of 29 times a year—still a lot, as you point out, but down from 38 times in 2007.
As I note in my article, so-called "fast fashion" brands like H&M and Zara that are aimed at a broader demographic have indeed absorbed some of the teen traffic lost by Abercrombie and the like. But teens tend to see these retailers as primary destinations, much like large department stores. By contrast, many of the struggling teen brands like Wet Seal and Aeropostale have historically benefited from incidental foot traffic from teens wandering the mall with friends—which they are doing less of now. The number of stores visited per mall trip has dropped from five to three since 2007.
While teens still gather at the mall, other types of retail establishments, particularly "fast casual" eateries like Chipotle and Starbucks, are growing in popularity. And with teens choosing to spend more of their time and income in restaurants, it's become even harder for teen brands to attract the attention and wallets of their core audience.