AXA Travel Insurance Review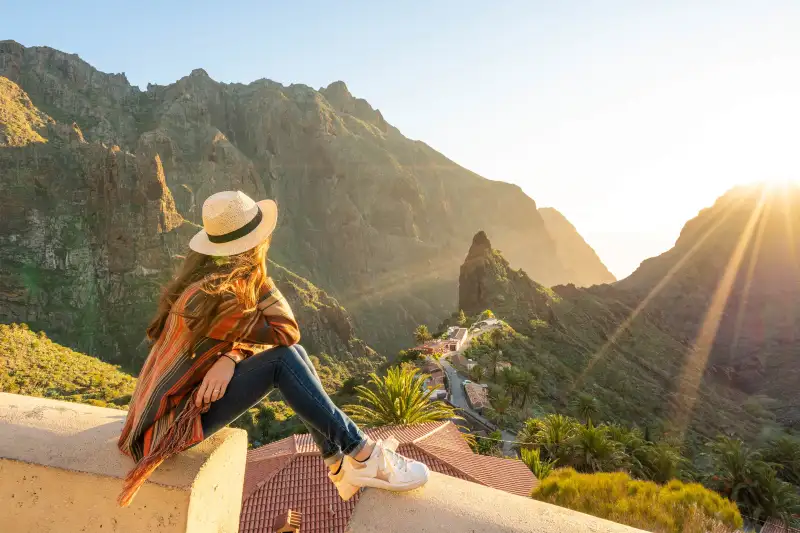 Traveling can be an incredibly enriching experience, but it's important to be prepared for the unexpected. From flight delays to medical emergencies, unforeseen events can quickly turn a dream vacation into a nightmare. Luckily, you can get travel insurance for peace of mind and financial protection during your journey.
There are many options out there, and choosing the best travel insurance company for your needs requires some research. In this article, we'll take you through the pros and cons of choosing AXA Travel Insurance. We'll also look at AXA's plans, pricing, accessibility and customer satisfaction.
Best travel assistance services while abroad
If you're traveling internationally, having reliable assistance services can go a long way.
AXA Travel Insurance stands out in this department. It has a presence in 30 countries, and customer support services that include:
24/7 emergency assistance: AXA's travel support team is available around the clock. Whether you're facing a medical emergency or need help with lost documents, you can call for assistance.
Multilingual support: Language barriers can be a significant challenge when dealing with emergencies in foreign countries. AXA's multilingual customer support team bridges this gap by offering help in 20 different languages.
Travel information services: AXA keeps travelers informed with up-to-date travel advisories and safety tips. AXA also offers referrals for lodging, transportation, restaurants and entertainment.
AXA Travel Insurance pros and cons
Pros
Concierge services included in all plans
High lost baggage coverage
Coverage for lost sports days and equipment
Cons
Negative customer reviews
Cancel for Any Reason coverage only available with Platinum plan
Pros explained
Concierge services included in all plans
One of AXA's strengths is the broad range of concierge services it offers with every plan tier. This includes support for booking hotel accommodations, rescheduling flights, arranging ground transportation, obtaining event tickets and making restaurant reservations.
High lost baggage coverage
AXA's Platinum plan offers a maximum benefit of $3,000 for lost baggage. If you're traveling with valuable property, this might be a worthwhile option.
Coverage for lost sports days and equipment
If your travels include golfing or skiing, AXA Platinum covers up to $1,000 in rental costs should your checked sports equipment be delayed, lost or damaged by your carrier. The plan also covers lost golf rounds up to $500 and lost ski days at $25 per day for five days.
Cons explained
Negative customer reviews
AXA has quite a few poor ratings on online review sites like TrustPilot. Some customers complained about delayed or unfulfilled insurance claims; others say it took months for their claim money to get reimbursed.
Cancel for Any Reason coverage only available with Platinum plan
AXA's Cancel for Any Reason (CFAR) benefit, which lets you cancel your trip without losing a dime, is only available on its most expensive plan.
AXA Travel Insurance plans
When evaluating whether AXA is the right provider for you, take some time to research what various travel insurance policies cover. Here's a quick look at AXA's plans.
Silver plan
AXA's Silver plan provides basic coverage for travel-related risks. With this plan, you'll be covered for 100% of your trip's cost if it needs to be canceled or cut short due to illness, natural disaster or another specific reason outlined by the company.
The Silver plan also includes emergency medical coverage for emergencies like broken bones, strokes or allergic reactions. This coverage also includes compensation for accidental death and dismemberment, providing an added layer of security and support during your travels.
Moreover, the Silver plan provides baggage and personal belongings coverage, offering compensation if your baggage is lost, stolen or damaged during your trip.
| | |
| --- | --- |
| Coverage | Maximum benefit |
| Trip delay | $500 |
| Baggage/personal effects | $750 |
| Emergency accident and sickness medical expense | $25,000 |
| Emergency evacuation | $100,000 |
Gold plan
Like the Silver plan, the Gold plan includes 100% trip cancellation coverage, but expands trip interruption coverage to 150%, which gives you an extra safety net if you have to cut your trip short — reimbursing you for a new flight home and any pre-paid expenses you weren't able to use.
There's also an option to add a Collision Damage Waiver to this plan, which covers damage or loss to a rental car due to collision, theft or vandalism.
| | |
| --- | --- |
| Coverage | Maximum benefit |
| Trip delay | $1,000 |
| Baggage/personal effects | $1,500 |
| Emergency accident and sickness medical expense | $100,000 |
| Emergency evacuation | $500,000 |
Platinum plan
The Platinum plan is the most comprehensive offering from AXA Travel Insurance, encompassing all the benefits of the Gold Plan at higher maximums. In addition, the Platinum plan offers limited coverage for pre-existing medical conditions and for equipment and reservations related to golf and skiing. You'll also have access to the Collision Damage Waiver.
At the Platinum plan tier, customers have the option to enhance their coverage with the Cancel for Any Reason benefit. This extends coverage (with a maximum benefit of up to 75% of the trip cost) for cancellations outside the scope of AXA's standard coverage, like those related to work obligations.
| | |
| --- | --- |
| Coverage | Maximum benefit |
| Trip delay | $1,250 |
| Baggage/personal effects | $3,000 |
| Emergency accident and sickness medical expense | $250,000 |
| Emergency evacuation | $1,000,000 |
AXA Travel Insurance pricing
The cost of travel insurance depends on several factors. The type of coverage you choose, as well as your destination, total trip cost and the age of travelers in your party all impact how much you pay. Older travelers will pay higher premiums, for example. AXA travel insurance offers competitive pricing, though premiums do vary. To get an accurate quote for your specific trip, use the quote tool on AXA's website or contact the company at 855-327-1441.
AXA Travel Insurance financial stability
AXA Assistance USA operates as a subsidiary of AXA Group, a French firm, which has a strong financial standing. Major credit rating agencies give AXA Group solid ratings, including an A+ (Superior) from A.M. Best and an Aa3 from Moody's. These ratings mean travelers can be confident in the company's ability to pay out claims.
AXA Travel Insurance accessibility
Availability
AXA Travel Insurance is available to U.S. travelers from all 50 states and Washington, D.C., providing coverage for trips to 200 destination countries around the globe.
Contact information
AXA Travel Insurance's general customer support is available from Monday to Friday, 8 a.m. to 7 p.m. For policyholders, travel assistance is available by phone 24/7.
Here are the main points of contact for AXA:
Sales phone number: 855-327-1441
Customer support phone number: 855-341-9877 ​​
AXA Travel Insurance claim support: 888-957-5015
AXA Travel Assistance phone number: 855-327-1442
AXA Travel Insurance email address: USTravel@AXA-Assistance.us
User experience
AXA's website has a personalized quote tool, which can give you an estimate of how much your insurance premium will cost for all three of its plan levels. A downloadable PDF for each plan is available, which provides more details about coverage definitions, limitations and exclusions.
Filing a claim also happens online. To complete the process, policyholders need to download the applicable claim forms and upload them to AXA's online portal.
AXA Travel Insurance customer satisfaction
AXA Assistance USA is rated A+ by the Better Business Bureau (BBB), though it's not accredited by the organization. Customers give the company 1 out of 5 stars on the BBB site. Most of the negative feedback is focused on unpaid claims and poor communication with the company.
AXA Travel Insurance FAQ
Is AXA Travel Insurance good?
AXA Travel Insurance is a well-established insurance provider that offers comprehensive coverage options and travel assistance services. The company gets good financial stability ratings but has mixed customer ratings across third-party review platforms.
How much is AXA Travel Insurance?
The cost of AXA Travel Insurance depends on a variety of factors, including the plan tier you choose, your coverage limits and the details of your trip. You can quickly obtain personalized quotes on the company's website or by contacting customer support.
Does AXA Travel Insurance cover cancellation?
Yes, if unforeseen circumstances such as illness, accidents or natural disasters force you to cancel your trip or cut it short, AXA provides varying levels of coverage for non-refundable expenses you incurred. The Platinum plan also offers an add-on benefit that covers cancellation for any reason.
How we evaluated AXA Travel Insurance
To provide an accurate and objective review of AXA Travel Insurance, we analyzed:
Coverage options
Coverage limits and pricing
Accessibility
Financial stability
Customer feedback
Summary of Money's AXA Travel Insurance review
As a global company with employees on five continents, AXA is our pick for offering the best travel assistance services while traveling abroad. All plans include concierge services, which provide invaluable support and multilingual assistance during your travels. AXA's Platinum plan is particularly good, providing high coverage amounts for lost baggage and sports equipment, among other expenses.
That said, some customers have faced issues with AXA's claim process and customer service representatives, according to online reviews. Moreover, the company's Cancel for Any Reason benefit is only available at the Platinum plan level.
Before you pay for a travel insurance policy, be sure to carefully research different providers and compare plans to find the best coverage for your situation. For more guidance, check out our explainers on whether travel insurance is worth it and the best time to buy travel insurance.