Bacon Jam Is the Hot New Condiment and Burger Topping of Your Dreams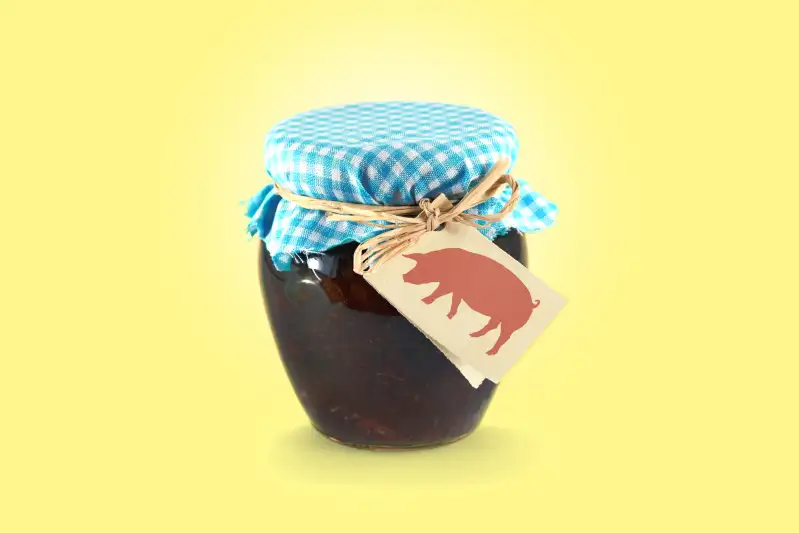 Photo illustration by Sarina Finkelstein for Money; Getty Images (2)
If you've tired of boring mayo or mustard on sandwiches, or you're looking for more bacon-y ways to spruce up your burger beyond, you know, adding strips of bacon, you are in luck!
The burger-focused blog Burger Business cites data from the global market research firm Mintel indicating that "bacon jam" is the hottest thing going, with the phrase popping up on menus as a burger topping 50% more from 2013 to 2016.
The new jam, which is a relish or spread that's made by slowly simmering bacon with brown sugar, onions, and vinegar, was identified as a search term by Google earlier this year. It has been suggested as a topping for everything from waffles to bagels to burgers. "Bacon jam fits squarely within the trend towards sweet and savory menu combinations, and within burgers, it provides a new flavor sensation, while still utilizing ingredients diners are familiar with, creating a stronger sense of comfort," Mintel food service analyst Diana Kelter said.
And the accessibility of bacon jam isn't limited to restaurants. Trader Joe's introduced Uncured Bacon Jam—which is pulsed "in a food processor just enough to create a spreadable, relish-style condiment," so that the "texture contains very fine chunks that deliver a flavor as much sweet as it is savory, with a little hint of smoke"—to stores about a month ago. An 8.5-ounce jar sells for $4.50.
The bacon jam craze has even been imported by New Zealand, where the product has been featured on TV show tastings, food festivals, and of course restaurant menus.
Meanwhile, a Philadelphia-area company called The Bacon Jams is in the process of rebranding itself as "TBJ Gourmet" so that it can expand beyond bacon spreads and become an easier sell in gourmet stores. "Our identity says fun novelty, but we realized we needed to pay more homage to and be respectful of stores that carry us and show the [company] is as gourmet as our product is," Michael Oraschewsky, one of the company's managing partners, told the Philadelphia Journal.
Read Next: Bacon and 9 Other Things That Are Getting Cheaper This Summer
Yet even as the company plans to add non-bacon products, Oraschewsky does not underestimate bacon's power and allure. "Bacon is the top food Americans love," he explained recently. "It's the meat most likely to convert a vegetarian back to a carnivore lifestyle."