Why Best Buy's Sales Bump Is Especially Bad News for Target
Money is not a client of any investment adviser featured on this page. The information provided on this page is for educational purposes only and is not intended as investment advice. Money does not offer advisory services.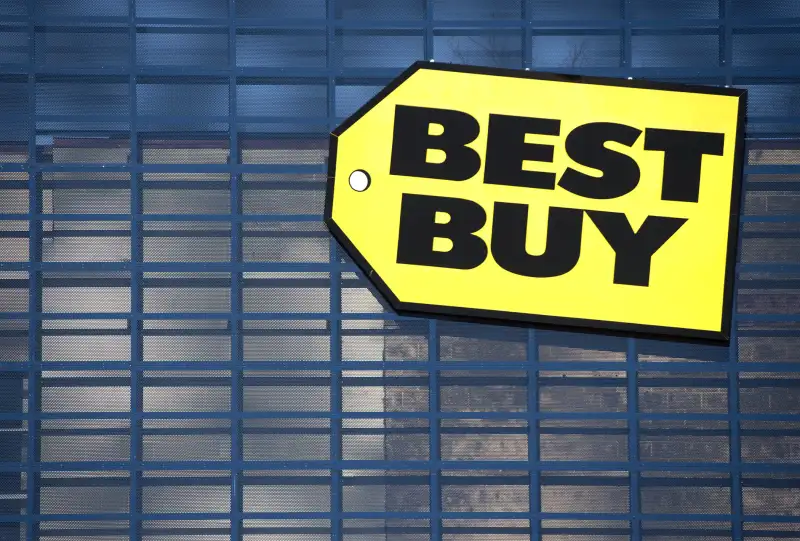 SAUL LOEB—AFP/Getty Images
With no truly compelling new device or essential piece of tech on the market for months, consumer electronics sales have been underwhelming. This is one of the reasons Target gave to explain declining sales: Electronics sales were down, with sales of Apple tech dipping a steep 20% in the second quarter of 2016.
Given the "challenging environment" depicted by Target, most analysts were expecting Best Buy to post similarly poor earnings results this week. "Declining sales present a more formidable headwind," Wedbush Securities analyst Michael Pachter wrote recently of Best Buy, according to Investor's Business Daily. "The expectations [for Best Buy] are muted partly because people are buying fewer consumer electronics," the Wall Street Journal explained mere hours before the retailer released second quarter earnings.
When the company did post surprisingly strong earnings on Tuesday, its stock price immediately shot up more than 15%. How did Best Buy do it?
Well, part of the reason for Best Buy's surging stock price is that expectations had been so low. Analysts had anticipated a 0.6% decrease in same-store sales, making the 0.8% second quarter increase seem particularly impressive. And what seems to have most impressed investors is that Best Buy has managed to cut costs while figuring out a way to compete well with Amazon and Walmart, particularly in terms of online sales.
Read Next: How Walmart Is Surviving the War Against Amazon—and Beating Target
"We saw continued positive momentum in our online sales – delivering a second straight quarter of nearly 24% growth. We also continued to deliver cost savings and drive efficiencies in the business, a discipline that is critical to our ability to invest in our future," Best Buy CEO Hubert Joly said in a press release on Tuesday.
"In what we characterize as a solid quarter, especially given the heavily-promotional July environment due to Amazon's Prime Day and Walmart's steady diet of competing offers, Best Buy's online results really stand out," said Moody's analyst Charlie O'Shea, according to the Minneapolis Star Tribune.
While this is good news for Best Buy (and potentially, investors), the results indicate that Target's struggles may be even worse than people think. Target has been facing the same formidably strong headwinds as Best Buy, including major discounting from Amazon and Walmart, and Target's efforts to compete have been coming up short. Analysts say that Target's e-commerce department have long lagged behind the competition, and that its recent 16% online sales increase was actually pretty weak in the grand scheme.
While Best Buy long ago established itself as an electronics specialist, and it has been able to boost online sales thanks to competitive pricing, faster shipping, and better product reviews and service, Target has remained an all-purpose retailer that doesn't really stand out as exceptional in any key category.
Read Next: Amazon Has Upper-Income Americans Wrapped Around Its Finger
The company recently admitted it is "sitting in the middle of no man's land" with its poorly performing grocery section, as the stories groceries tend to be not as cheap as Aldi or Walmart, and not as high-quality as Whole Foods or Wegmans. It appears as if Target is essentially in no man's land in terms of electronics sales, and online sales in general, too.