4 Best CRM for Small Business in 2023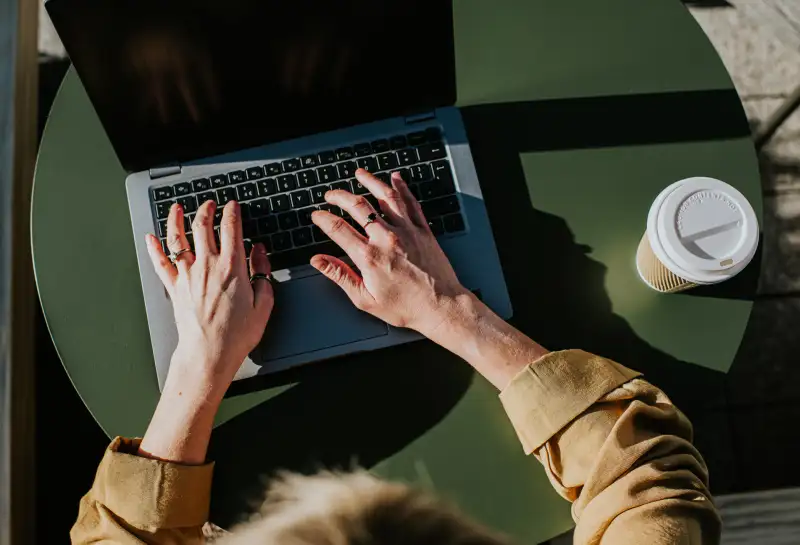 For today's businesses, having effective customer relationship management (CRM) software is a must. CRM software helps businesses manage and track customer details and interactions to streamline sales and marketing processes. The best CRM for small businesses can give business owners the tools and capabilities to maximize sales and compete in their industries.
From remote teamwork to project management to affordability, there are many factors to consider when choosing the best CRM software for small businesses in 2023. It's most important to consider your small business's individual needs and business processes to select the best software for it.
Our Top Picks for Best CRM Software for Small Business
Best CRM Software for Small Business Reviews
Pros
Team members can easily collaborate in real time using customizable boards
Boards and graphics are clear and user-friendly
Plenty of integrations in an all-in-one platform
Cons
As a new CRM option, some of its features are less advanced than the competition's
A steep learning curve
Why we chose it: Monday.com is more than CRM software — it's an all-in-one collaborative platform that easily allows remote team members to work together effectively and maximize sales.
Monday.com is not solely a CRM software, but rather a cloud-based workspace that acts as an all-in-one platform for managing projects, tasks and collaboration. This workspace incorporates many work collaboration tools for project management and sales, including Monday sales CRM. Because the Monday sales CRM is incorporated into a larger work platform, the possibilities for teamwork across many different areas of business are vast.
The software's greatest strength is its ability to facilitate collaboration and organization among team members. Its simple but effective graphics and Kanban boards help collaborators track project timelines, assign specific tasks and projects, track progress and allocate resources. The boards are easy to create, and users can customize them based on the team's needs with features such as the following:
Attachments
Tags
Columns
Due dates
Timelines
Notifications
The platform is easy to use and accessible, especially due to its drag-and-drop function and engaging visuals. This helps team members collaborate seamlessly.
Monday.com's integrations and automation capabilities make workflow more efficient. It offers integrations with Google Workspace — one of the best cloud storage solutions for small businesses — as well as Slack, Dropbox, Microsoft Teams, Outlook and many other popular work tools. This helps consolidate all work onto one platform, eliminating the need to even change tabs. Monday.com updates in real time, allowing remote team members to collaborate seamlessly from anywhere.
Monday.com used to only be a collaborative project management platform, but in late 2022, the company came out with its new CRM to great success. The CRM software incorporates all of the features that made monday.com successful in the first place, including easy collaboration tools and seamless integrations. However, since the CRM is new, there are still some areas that may need improvement.
Some users have noted that the company could improve upon the customer support and contact management aspects of its CRM. Also, because monday.com has so many different features and functions, adding the CRM to the workspace can be a steep learning curve. That said, when monday.com is used to its full capabilities, it's a great CRM for remote teams to collaborate on and increase sales.
Pros
Intuitive, straightforward interface
More affordable than its similar counterparts
Easy-to-use customizable sales pipeline
Cons
Features somewhat basic
Phone support only available on the highest tier
Why we chose it: One of Pipedrive's defining features is how clearly it represents the sales pipeline. The platform is very user-friendly and visual, making it highly accessible.
Pipedrive is a cloud-based CRM solution used by over 100,000 customers internationally. It's known for its clean, intuitive interface and visually appealing layout. Pipedrive's strength is how organized and visual it is, allowing users to quickly find the information they need. The interface is simple and not too overwhelming for new users, as it prioritizes its essential features without getting stuck on bells and whistles.
Pipedrive's setup process is quick and easy, with plenty of guidance from the platform. Users can easily configure their sales pipeline, add deals and label fields. The visual sales pipeline is one of Pipedrive's best features. It shows a deal's different stages, helping users understand what is going on with each deal and what actions they need to take to move forward. Pipedrive even has drag-and-drop functionality that allows you to update deals and move them between different parts of the pipeline. This is unique to Pipedrive and saves time and hassle.
Mobile apps are available for both iOS and Android, allowing you to access Pipedrive from your mobile devices without compromising functionality and receive notifications to your phone. This flexibility and accessibility make the platform even more user-friendly and accommodating.
Because Pipedrive's strength is in its simplicity and ease of use, it may not have the complexity and customization options of other CRM systems. Its marketing automation capabilities are also more basic than comparable offerings. However, its pricing is competitive with direct counterparts, such as Salesforce.
Overall, Pipedrive is a simple, effective small business CRM tool for sales teams due to its user-friendly features and design choices. This makes it a good choice for small businesses that value ease of use.
Pros
Easy to communicate and share items with team members
Analytics features help track project success
Customizable workflow
Cons
Higher cost than similar CRM platforms
Some essential features only available in higher-tier plans
Why we chose it: Insightly is a great option for small businesses looking to improve and customize their workflow, track project success and promote collaboration. Its range of features is perfectly suited to project management while also helping business owners improve their CRM processes.
If project management is a key component of your business, Insightly CRM is a great option. The CRM platform provides top-notch project management capabilities that help you and your team track projects and tasks from start to finish. It's easy to set milestones, assign tasks to your team members and track progress as assignments get completed. One of the most effective ways Insightly CRM helps manage projects is by breaking them down into smaller steps and making it easy to communicate with team members.
Communication and collaboration are efficient in this CRM software, which provides a centralized platform for team members to communicate and share project-related information. You can attach files to projects, tasks, or contacts, leave comments, and tag team members within tasks or project records. This helps reduce the chance of information getting lost.
Throughout projects, Insightly's pipeline tracking functionality breaks down each stage and provides analytic feedback. This includes assigning probabilities, forecasting revenue and generating reports to help you gain insight that results in better decision-making. Insightly also comes with an impressive list of over 2,000+ integrations, so using any third-party software to complete projects is a non-issue, as everyone can still collaborate in one place. Insightly CRM is highly customizable and mobile-friendly, making it accessible and easy to fit into your business needs.
Although Insightly CRM is a great choice for many small businesses, its paid plans can be more costly than comparable CRM platforms. Additionally, some users report that some important features can only be accessed in the top-tier plans, necessitating further spending. These include price books, quotes and comprehensive audit logging, which are only available at the enterprise tier.
If your business is growing fast, Insightly is a great tool and worth the cost. Insightly also makes separate software for marketing, app connection and customer service, and when combined with the CRM, these are amazing tools. However, when bundled together, they are costly. We recommend waiting to bundle until you're ready to scale your business to mid-size.
Overall, Insightly CRM is a powerful tool with many great project management and analytical features to help your team succeed.
Pros
Affordable CRM software specifically designed for small and micro businesses
Simple and easy to use
Mobile-first solution
Cons
Not the best for scaling your business
Limited customer support features
Why we chose it: Created by Zoho Suite, Bigin by Zoho CRM is designed specifically for solopreneurs, small businesses and startups. Unlike many "freemium" or basic plans offered by other CRM software companies, Bigin is not a stripped-down version of Zoho CRM, but rather its own software designed for a different audience. Bigin is significantly more cost-effective than other comparable CRM platforms without compromising capabilities.
Bigin is specifically designed to cater to small and micro businesses with budgetary constraints. Starting at only $7 per user per month, billed annually, Bigin is the most affordable CRM on the market for small businesses and even offers a 15-day free trial. On Bigin's website, you can find price comparisons between Bigin and the competition, clearly showing that Bigin is the most affordable choice.
Aside from price, Bigin offers many benefits, including a user-friendly interface that is intuitive and easy to navigate. This simplicity is perfect for small business owners hoping to skip the learning curve and quickly adapt to CRM software without any technical expertise. The sales pipeline visual is easy to navigate and filter by different types of information, helping business owners track each stage of a deal and easily look up information. This helps small businesses stay organized, keep track of leads and close deals.
Because Bigin is part of Zoho Suite, it integrates seamlessly with other Zoho products. It also offers integration options with popular third-party apps, so your small business can connect the CRM with other tools and systems you already use. Bigin has a highly rated mobile app so you can take your work on the go, and Zoho is known for its prioritization of user security and data protection.
One of the downsides of Bigin by Zoho CRM is that because it's specifically designed for small and micro businesses, it's not a good option for those ready to significantly scale their businesses. However, because Bigin is part of the Zoho Suite, you can upgrade to Zoho CRM and transfer all your data over easily if your business grows beyond the Bigin platform.
Another downside of Bigin is its limited customer service features, as it's only designed for small businesses that may not have a high volume of customer support needs yet. These are important factors to remember if you hope to grow into a large business over time.
If you need affordable, easy-to-use CRM software for your small business and don't intend to scale your business anytime soon, Bigin by Zoho CRM is for you.
Other Companies We Considered
Pros
Great add-on features and integrations
Lots of customer support and educational resources
Highly customizable and in-depth, even at the lowest-priced tier
Cons
More expensive than other CRM services
Geared toward larger businesses rather than small businesses and solopreneurs
Salesforce is an iconic CRM software known for its complex capabilities. It's a popular choice for businesses, offering many different features and integrations for sales, marketing, customer service and analytics. Even at the lowest-priced tier, Salesforce is customizable and offers a wide range of services. The CRM is also known for having good customer support.
We've chosen to leave Salesforce off the list because it's very similar to Pipedrive but lacks its simplicity and affordability. Salesforce is better suited to larger businesses, while Pipedrive keeps a simple, intuitive interface and price tag suited to small businesses.
Pros
Free CRM version for those just starting out
Part of the all-in-one HubSpot Suite
Good basic features
Cons
Best features only at higher tiers
Expensive paid version
HubSpot CRM is a cornerstone of the CRM industry, offering options for businesses of all sizes, from a completely free version to a highly sophisticated enterprise plan. The free or starter plans would be the best options for small businesses due to cost. Although the free CRM version has many great features, it just doesn't hold up to some of the capabilities offered in other CRM software.
The starter plan could be a viable option for small businesses. Its offerings are similar to many other products on this list, but HubSpot CRM is more expensive. Higher tiers of HubSpot are designed for mid-size to large businesses and wouldn't be effective or affordable for small businesses. Therefore, although HubSpot CRM is a great tool, we've left it off the list.
Pros
Best for solopreneurs and micro businesses
Easy to set up and use
Automated workflow, templates and invoicing
Cons
Limited third-party integrations
Not suitable for entrepreneurs intending to scale
HoneyBook CRM, known for its whimsical design and focus on freelancers, primarily caters to creative professionals and service-based businesses. While this is a great basic CRM for solopreneurs and small businesses in those fields, this CRM is limited in its ability to serve businesses focused on product sales.
In contrast, Bigin by Zoho CRM offers a more versatile solution with features for all kinds of small businesses, including sales pipeline management, contact and lead management and integration capabilities. Bigin is also slightly more affordable than HoneyBook, making it a better choice for small businesses with budget constraints. While we highly recommend HoneyBook for service-based freelancers and small businesses, especially due to its easy invoice, contract and email templates, Bigin by Zoho CRM is an overall better and more affordable option that works for businesses of all types.
CRM Software for Small Business Guide
It's crucial to find the best CRM software for your small business, but with so many options on the market, it can be challenging. Here's everything you need to know before choosing a CRM.
Main things to know before choosing CRM software
To find the right CRM system for your business, consider your business's needs and how CRM software can suit those needs. Some aspects of your business to look at before investing in a CRM include the following:
Budget: Choosing a CRM system also means making space in your business's budget for it. What are your profits? How many team members do you have who will need access to the CRM? How much can your business afford to pay toward a CRM for the best ROI?
Business goals: What primary needs must you address in your business? The best CRM software for small businesses can significantly improve lead management, client relationships, contacts, communication, organization, customer support, marketing and sales automation and more. However, each CRM is different and does some things better than others. Choose a CRM based on what you want to focus on.
Ease of use: Depending on the size of your business, the industry you're in and how tech-savvy you and your team are, ease of use can be a huge factor in deciding which CRM software is best for you. A long learning curve can be time-consuming and take up company resources, but it may be worthwhile depending on what you strive to accomplish with your CRM. We recommend checking different CRM providers to see whether they have a strong support team. This way, you can more easily navigate any situations that crop up.
Ability to scale: Do you hope to keep your business small, or do you want to scale large? Some CRM platforms are designed solely for self-employed individuals and micro businesses, while some are designed to scale with your business.
What is the average cost of CRM software?
CRM services for small businesses are typically priced by the number of users per month and may be charged annually or monthly. The cost per user per month can range significantly depending on the CRM software's offerings in different tiered plans.
Some basic plans for CRM software start as low as $7–$25 per user per month, while the most premium plans can cost several hundred dollars per user per month. The cost of CRM software depends on your small business's needs and what plan you choose to invest in.
Some CRM software offers a free version. These may be good affordable options for self-employed individuals or those just starting out in business. However, investing in CRM software with more features and capabilities will be worthwhile as your small business grows.
How does CRM software work?
CRM systems help businesses track and organize client, lead and sales information. Through CRM software, businesses can automate their marketing and sales process as well as their customer service, increasing their effectiveness and better tracking the customer experience. Common CRM features include the following:
Project management functions
Email service and templates
Contact management
Lead management and segmentation
Marketing, including email marketing
File sharing capabilities
A messaging system
CRM software helps businesses improve their relationships with clients by tracking communications and clients' needs and habits. It also helps sales teams understand what tactics are working, where their sales are coming from and how to maximize their client relationships.
But while CRM software is a useful tool for improving sales and managing client relationships, it's not intended to be used for finance, accounting or backend operations. For inventory management, you'll need to choose the best inventory management software for small businesses.
What are the benefits of CRM software for small businesses?
The best CRM software for small businesses can help you grow your business through various avenues:
Improving workflow automation
Better managing your client relationships and leads
Figuring out what sales tactics are working
CRM systems offer greater efficiency by automating workflow. This allows small businesses run by one person or a very small team to cut out busy work and focus on optimizing their work time. Marketing, customer service, sales and data collection processes can all be streamlined through one CRM software, saving time and cutting down on work.
CRM software also integrates with other software, such as the best recruiting software or popular apps.
When is the right time for a small business to use CRM software?
There is no one-size-fits-all answer to when you should invest in a CRM. CRM software can benefit businesses at various stages of growth and may be implemented at different times depending on the industry. However, some signs indicate that your small business may be ready for a CRM system:
Your small business is ready to scale: If your small business has expanded its customer base significantly, you're bringing on new team members and sales are increasing faster than you can manage, it may be time for CRM software to take over. This can ease the process of scaling and keep your leads, team members and clients organized.
Your small business needs to improve customer support: As your customer base grows, your customer support requests will grow too. CRM software streamlines the customer service process and prevents an overflow of unanswered requests and unhappy customers.
Your team has grown: As your business scales and the need to hire more employees appears, collaborating on a spreadsheet may not be the best way to do things anymore. CRM software can keep your team organized, tasks assigned and your sales pipeline clear.
Your business is ready for a more data-driven approach: CRM software can provide comprehensive customer data that helps your business make data-driven decisions to boost profits.
If any of these situations applies to your business, investing in the best CRM software for your small business can help you continue business smoothly and move to the next level.
CRM Software for Small Business FAQs
Which types of businesses should use CRM software?
Any business can use CRM software. E-commerce and B2B businesses often benefit from it, as they typically sell products, but service-based businesses can also benefit from a CRM system. The most important thing is to determine what areas you want to improve in your business and whether CRM software would help. Whether you're looking for the best CRM for real estate or for your photography business, this type of software could help you reach your goals.
Can I integrate CRM with accounting software?
Yes, you can integrate CRM software with accounting software for small businesses depending on your chosen software. When choosing your CRM solution, check what third-party integrations are available and how easy it is to transfer data between software.
How do you set up CRM software?
Every CRM software is different to set up, but normally, you'll start by defining your business goals in the CRM and inputting any data for your business. This includes information about your business, contacts for clients and leads, team member information and more. You'll need to set up access for anyone in the business who needs to use the CRM.
Once you add the basic information to your CRM software, you can begin customizing the software and adding valuable integrations for your business. Finally, arrange to train yourself and your team members on the new CRM software and get any questions answered.
How We Found the Best CRM Software for Small Business
We considered many factors when determining the best CRM software for small businesses in 2023:
Cost: We considered the starting price of the software, the price to add additional team members, whether there was a free trial, the cost of any essential add-ons and what billing methods were available.
Storage: We considered how much storage space the CRM had, how this storage space varied based on the tier offered and how much space each user had access to.
Integration: We considered what common third-party integrations were available, including Google Workspace, Microsoft Teams, Slack, Dropbox, social media apps and more.
Users: We considered how many users could access the CRM and how this would affect the final cost.
Summary of the Best CRM Software for Small Business in 2023