The Best Hybrid SUVs of 2023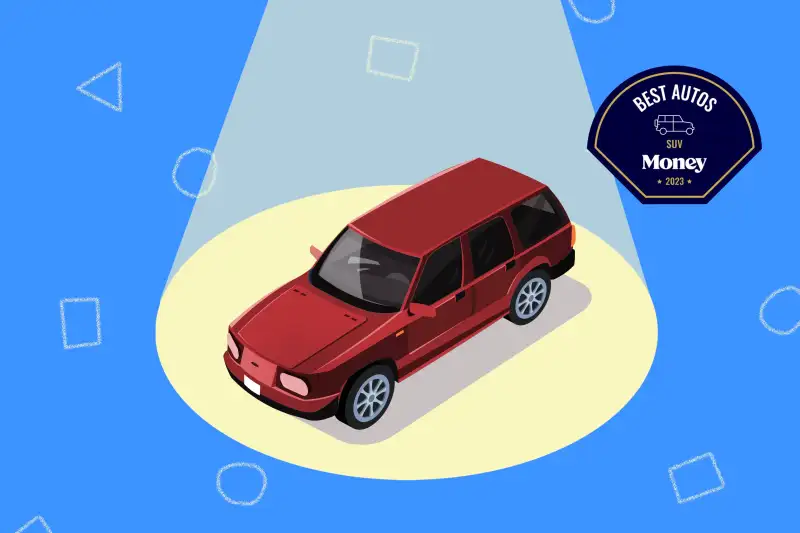 You don't necessarily have to sacrifice size or performance to get a vehicle with better fuel efficiency. Hybrid SUVs that run on both gasoline and battery power can offer the best of both measures. Their robust powertrains can rival the muscle of gas-powered vehicles — indeed, some hybrids are even peppier than their gas cousins, due to superb acceleration from the electric engine.
Our picks span a wide range of SUV sizes, from roomy 3-row to midsized to compact. The names will be familiar, since most of these vehicles are also available in gas-only versions, and a few in fully electric iterations as well.
Hybrid vehicles cost at least a few thousand dollars more to buy than their gas-only counterparts. But you should easily recoup that extra cost through lower spending on fuel. Hybrids are very frugal, since they supplement the energy from burning gasoline with electricity they generate when braking, which is stored in the vehicle's huge battery.
With these SUVs, then, a gallon of gas should take you upwards of 35 miles in the city — where electricity is used the most, due to slow stop-and-go driving – and a respectable 30 miles (at least) on the highway, when gasoline creates much more of the vehicle's power.
Using a step-by-step methodology, we pared the list of hybrid SUVs on the market down to five picks, based on factors including value for money, performance and safety features. The specs listed for each are for the model (or "trim") we assessed, which was selected for its combination of features and price.
Our Top Picks for Hybrid SUVs
Kia Sportage Hybrid — Best Overall and Best Value
Honda CR-V Hybrid — Best for Features
Kia Sorento Hybrid — Best for Handling
Hyundai Santa Fe Hybrid — Best for Safety
Toyota RAV4 Hybrid — Best for Technology
Best Hybrid SUVs Reviews
Best Overall and Best Value: Kia Sportage Hybrid
Pros
Costs less than even many small cars
Outstanding fuel economy, even for a hybrid
High residual value
Cons
Difficult to park in small spaces
The Kia Sportage's makeover for 2023 included making it roomier and bulkier than most supposedly compact-class SUVs. Comfortable and packed with features, the LX Hybrid base model starts at a very competitive $27,490, and the vehicle has the best fuel economy ratings of the group. In addition, the Sportage has received accolades from J.D. Power for how well it holds its value as it gets older.
With its gas and electric engines delivering a combined 227 horsepower, the Sportage Hybrid can easily and economically handle highway and city driving. However, tight parking spaces can be a challenge due to its larger size.
The revamped Sportage bumps up the cargo capacity behind the rear seats from 30.7 cubic feet to 39.5 cubic feet. With one of the largest cargo holds on this list, the Sportage has plenty of room for groceries or sports gear.
Best for Features: Honda CR-V Hybrid
Pros
Loaded with features
Updated technology
The Honda CR-V Hybrid, a compact SUV, is one of the most expensive vehicles on this list, especially in its most popular top-of-the-line trim, the Sport Touring Hybrid. You get plenty of features for your money, though. This model includes wireless Apple CarPlay and Android Auto, wireless device charging and a larger, 9-inch touch screen.
The Touring Hybrid also adds safety equipment such as traffic jam assist, a driver drowsiness monitor and a rear-seat reminder alert, so you don't leave children or pets in the back row. The priciest models, including the Touring Hybrid, boast a blind spot information system with cross traffic monitor and low-speed braking control. This trim also features leather-trimmed seats with orange stitching, heated front seats, a heated steering wheel and a power moonroof.
Best for Handling: Kia Sorento Hybrid
Pros
Responsive ride
Luxury interior features
Cons
Lower fuel efficiency than the rest of the group
With three rows of seating, the Kia Sorento Hybrid is one of the largest SUVs on this list. Yet despite its size, the Sorento feels responsive on the road and agile around curves. Its gas/electric powertrain produces a combined 227 horsepower, which is more than enough power to get on the highway. In fact, when matched against the gas-powered Sorento, the hybrid version feels more robust.
Starting at $36,690, the Sorento Hybrid's EX trim features a near-luxury feel with leather upholstery, heated front and second-row seats, a heated steering wheel, second-row captain's chairs and first-row ventilated seats. Wireless-device charging and a 10.25-inch touch screen are standard.
Best for Safety: Hyundai Santa Fe Hybrid
Pros
Rich in safety features
Roomy interior
Cons
The lowest fuel efficiency of this group
Named a Top Safety Pick+ by the Insurance Institute for Highway Safety, the Hyundai Santa Fe Hybrid stands out for its long list of standard safety equipment. All models come with blind-spot collision-avoidance, rear cross-traffic collision avoidance assist and smart cruise control with stop-and-go, which is unusual for the relatively low price point of this vehicle.
Even with the base (Blue) trim, the Santa Fe Hybrid is equipped with other features designed to keep you safe. The driver attention warning feature monitors your driving patterns to identify distracted or drowsy driving. An ultrasonic rear occupant alert uses sensors to monitor activity when the car is parked and prevent you from leaving kids or pets in the back seat.
Best for Technology: Toyota RAV4 Hybrid
Pros
User-friendly tech
Comfortable cabin
Cons
Monthly subscription required for connected services
The Toyota RAV4 Hybrid's LE base model features Wi-Fi hotspot capability and comes with wireless Apple CarPlay and Android Auto and an 8-inch touch screen.
Toyota offers an array of optional connected smartphone services to monitor your driving conditions, access your vehicle or personalize your ride. Service Connect keeps tabs on your vehicle's health and sends maintenance alerts. With Remote Connect, you can lock and unlock your doors from a compatible device, including a smartphone or smartwatch. Drive Connect offers up-to-date cloud-based navigation and allows you to speak with a live agent if you get lost.
Jaclyn Trop is an award-winning journalist who road-tests and reviews vehicles, in addition to covering automotive news. Her byline has appeared in The New York Times, The New Yorker, Fortune, Consumer Reports and U.S. News & World Report, among other publications.