How Money Chose the Best in Travel 2019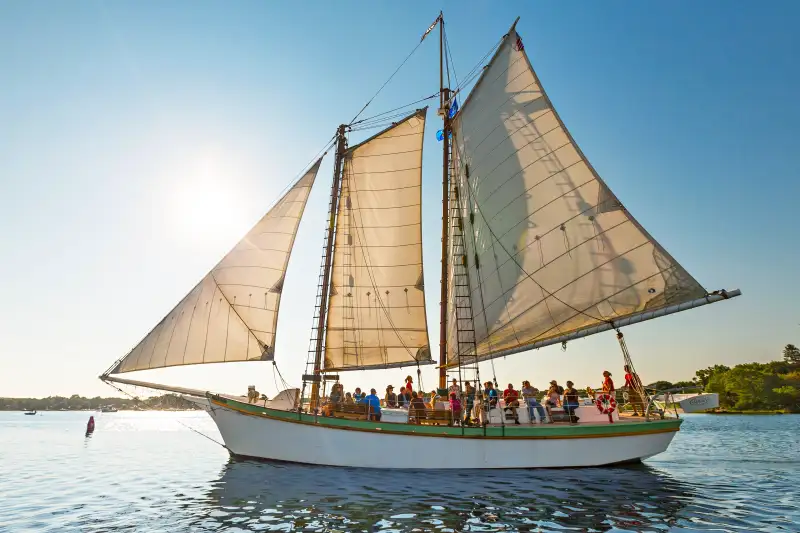 Destinations
To find the winners for our Best in Travel guide, highlighting spots that offer the best value now, Money analyzed 43,706 data points for almost 750 of the most popular vacation spots: roughly 300 in the U.S. and 450 around the world.
To rank each place, we gave the most weight to overall cost—including average roundtrip flight prices and hotel prices provided by Kayak and vacation rental costs from AirDNA. We also calculated what travelers should expect to spend on meals, beverages, and local transport, with pricing from Numbeo. For U.S. destinations, with the help of Hipmunk and Witlytic, we factored in rental car prices from the nearest airport.
To ensure that our picks are a good value right now, we also considered year-over-year price changes in average airfares and hotel prices. For international destinations, we used XE.com to analyze exchange rate fluctuations over the past year.
Things to do also factored into scoring. We looked at the number of museums, parks, campgrounds, orchestras, historic landmarks and attractions, beaches, restaurants, bars, hotels, and more. We used TripAdvisor for international destinations, and data provided by Witlytic on the number and average rating of things to do in domestic destinations. We also considered the number of highly rated restaurants, amusement parks, bars, campsites, museums, parks, zoos, beaches, and other points of interest in an area, provided by Yelp.
Additional sources include STI: PopStats, Datafiniti, Zeel Networks, the Council for Community and Economic Research, Infogroup, Association of Zoos & Aquariums, American Brewers Association, USAcampgrounds.info, American Alliance of Museums, League of American Orchestras, The Whitebook of Ski Areas, Mountain Vertical, POI Factory, American Winery Guide, Priceline, National Oceanic and Atmospheric Administration, U.S. Census, Bureau of Labor Statistics, Data.gov, Environmental Protection Agency, Federal Aviation Administration, United Nations, WalkScore, and Lonely Planet.
Infogroup's human-verified business database consisting of over 16 million records across the U.S. was used in Money's evaluation of the volume and quality of resources available to travelers. Infogroup's data consists of attributes such as business profiles, openings, closings, images, social URLs, geographical coordinates, and more.
Services
Airlines: Money analyzed 1,600 data points for about 80 air carriers—the nine leading domestic airlines and about 70 of the largest international airlines. Price factors were weighed most heavily in determining the rankings.
Criteria included average cost per kilometer, average price of a coach flight, and year-over-year price changes; percentage of on-time arrivals and average length of delays; and customer satisfaction ratings for food, in-flight and customer service, value, comfort, loyalty programs, and in-flight entertainment. Criteria for domestic airlines also included baggage fees and flight change fees; canceled flights, delayed flights, and delayed flights due to carrier; overall experience rating, mishandled bags, and consumer complaints; and year-over-year improvements on all of the above.
For missing data, medians were used or a closely related data point was weighed more heavily; Hawaiian Airlines was excluded from domestic airlines because of a substantial lack of data. In highlighting regional winners for international airlines, we excluded Africa because we only had data for one Africa-based airline and it ranked below the other regional winners.
U.S. Airports: To determine the best airport in the U.S., Money analyzed 1,425 data points for the 75 busiest airports in the U.S., according to the Bureau of Transportation Statistics. Customer experience and airport performance were weighed most heavily.
Criteria included customer satisfaction ratings for ease of access to the airport, check-in security, restaurants and bars, shopping, airport design, overall experience, and number of airlines served; percentage of on-time departures, departure delays, cancellations, and year-over-year changes for these performance metrics; and average airfare price and year-over-year changes in airfare price.
Data providers for all three rankings include Rome2Rio, FlightStats, Skytrax, Travel + Leisure, American Customer Satisfaction Index, U.S. Department of Transportation, J.D. Power, and the airlines.