The Cheapest Live-streaming TV Service Launches Today and It Only Costs $16 a Month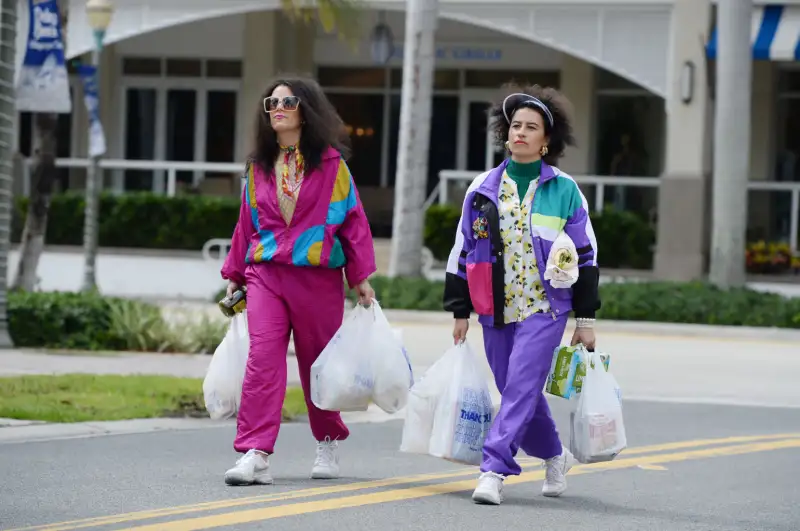 A new livestreaming TV service called Philo launches today, and it's sure to get the attention of people sick of paying high cable bills for channels they don't watch. Philo costs $16 per month for a 35-channel package that'll appeal in particular to viewers who don't care for sports.
That $16 monthly tab is cheap compared to the average cable customer's bill, which is now up over $100 per month. It's also less than half the price of a cable package, which generally runs $40 or more before taxes and fees.
On the other hand, Philo costs more than popular streaming video services like Netflix (from $8) or Hulu (from $6).
But perhaps it's not fair to compare Philo to cable TV or Netflix, because it's quite different from both. Unlike Netflix, on Philo you can watch cable TV shows in real time as they premiere. And unlike a typical cable TV package, Philo has no sports and little in the way of news (BBC World News is the only option). Instead, Philo's $16 package is heavy on arts, home-improvement, and "lifestyle" channels like:
A&E
AMC
Discovery
DIY
HGTV
Comedy Central
IFC
MTV
Lifetime
Nickelodeon
Spike TV
TLC
OWN
VH1
But it has no stations owned by Disney or Turner Broadcasting, so none of these:
ESPN
Fox Sports
CNN
CNBC
Fox News
TBS
TNT
Essentially, Philo is a streaming version of a low-price "skinny" cable bundle. Costs are kept low because subscribers aren't paying for certain pricey cable networks—sports channels in particular. It's been estimated that the average cable customer pays nearly $20 every month just for sports, and that as of 2018, the average cable subscriber will pay $8.37 per month for ESPN alone, up from $6.04 in 2014.
How Does Philo Compare to Livestream TV Services Like Sling and YouTube TV?
Jeffrey Coolidge—Getty Images; (screen) courtesy of Philo
Philo is available to anyone for free during a seven-day trial period, and all you need to sign up is a cellphone number. Because you don't have to provide a credit card, you won't be charged if you forget to cancel before the trial period ends. Instead, you'll get a message when the trial is ending, asking you to pay for the subscription.
Philo will probably make as splash because of its status as the cheapest livestreaming TV option, but it is joining a category that is growing rapidly and now includes:
• DirecTV Now: From $35 per month for 60+ channels, after a seven-day free trial.
• FuboTV: From $20 per month for a sports-focused package of 70+ channels, after a seven-day free trial.
• Hulu Live: From $40 per month for 50+ channels, after a seven-day free trial.
• Playstation Vue: From $40 per month for about 40 channels, after a five-day free trial.
• Sling TV: From $20 per month for about 30 channels, after a seven-day free trial.
• YouTube TV: From $35 per month for 40+ channels, after a 14-day free trial.
The channels included with each bundle vary from service to service, based on contracts each has with content providers. For example, YouTube TV does not have Turner-owned channels like TNT, TBS, or CNN, but subscribers do get to stream live content from the big broadcast networks like Fox, ABC, and CBS. Sling TV's $20 package comes with AMC, CNN, Cartoon Network, TBS, TNT, Comedy Central, and three ESPN channels, but you must upgrade and pay extra if you also want Fox and NBC stations.
With the exception of Philo, all the above streaming services have some sports and U.S.-based news content included in their packages.
What Kind of Viewer Would Be Most Interested in Philo?
Viewers who don't want to pay for sports content and those who care about watching the newest shows would be most intrigued with Philo.
Netflix subscribers can binge old episodes of "The Walking Dead," and Hulu customers can watch old episodes of "Fixer Upper," and both of these services cost less than Philo. But to stay in the loop with the newest shows, you would have to subscribe to a livestreaming service like Philo. Philo says that it has many forthcoming social features too, which will be turned on once there are enough subscribers, making it possible to chat with friends on the Philo app, snoop on what they've been watching, and get tips on what to watch.
Of course, many people subscribe to more than one streaming service, and it's easy to see how some viewers might feel it's worthwhile to pay for Philo alongside Netflix, Amazon Prime Video, or Hulu.
But viewers who have grown accustomed to commercial-free streaming should be warned: Philo is just like basic cable or satellite TV in that the programming has plenty of ads.
Philo comes with DVR capabilities at no extra charge, making it easy to save and store tons of programming, but in tests run by Money, it was often impossible to skip commercials when viewing. With some shows and movies, the fast-forward option was disabled. With others, it was possible to shift around and start viewing during different parts of a program, but doing so would trigger five minutes of fresh commercials.
There seemed to be quite a lot of commercials too: For every 8 to 10 minutes of a movie being streamed via Spike TV, there were 4 to 5 minutes of commercials. To watch the recent AMC broadcast of "The Lord of the Rings: The Fellowship of the Ring," you'd need to set aside four full hours. Admittedly, this is a long movie, with an original running time of 178 minutes, but watching it with commercials adds another hour—and the fast-forward option was not available during our tests.
But hey, for $16 a month, it's probably about what you'd expect.