Beto O'Rourke Raised More Money in 24 Hours Than Any Other 2020 Democratic Candidate — Even Bernie Sanders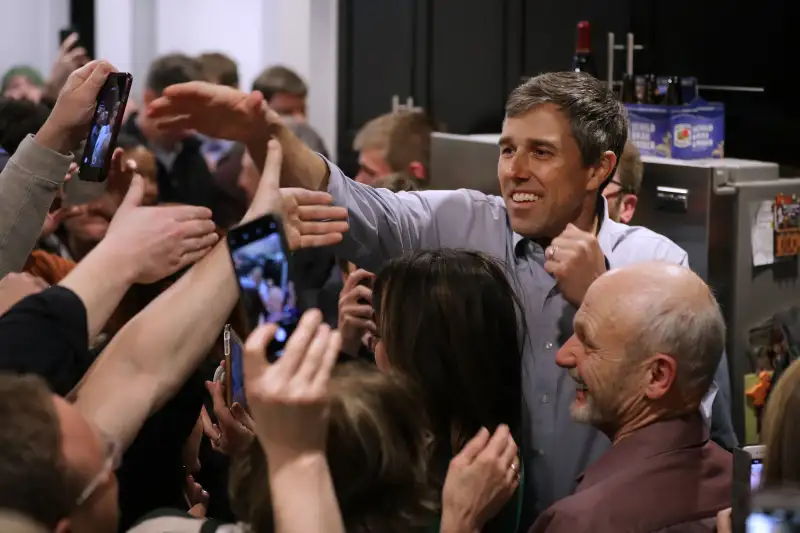 Chip Somodevilla—Getty Images
Beto O'Rourke's 2020 presidential candidacy kicked off with an epic fundraising haul: The 46-year-old Texas congressman raised a whopping $6.1 million in donations during the first 24 hours of announcing he was a 2020 Democratic presidential candidate, his campaign is reporting.
O'Rourke's 24-hour fundraising total is more than any other Democratic presidential candidate collected in donations during a comparable time frame — even that of Bernie Sanders, the "democratic socialist" whose campaign raised $5.9 million during its first 24 hours.
For the sake of comparison, the 2020 Democratic presidential candidate Kamala Harris raised $1.5 million within 24 hours of announcing her run for the nomination, while Amy Klobuchar's campaign brought in about $1 million during the first 48 hours of her being a candidate.
Chris Evans, the communications director for Beto O'Rourke, tweeted on Monday that the candidate "raised a record-breaking $6,136,763 in online contributions during the first 24 hours of his grassroots campaign."
O'Rourke announced late last week that he was officially running for the Democratic nomination in 2020. Like the other major 2020 Democratic presidential candidates, O'Rourke is refusing to accept donations from corporations and political action committees (PACs) and his campaign is instead relying almost exclusively on individual donors.
Beto O'Rourke's monumental fundraising haul shouldn't come as a big surprise. O'Rourke raised more money than any U.S. Senate candidate in history during his 2018 campaign to unseat Republican incumbent Ted Cruz in Texas. That campaign ultimately came up short, but the Democrat O'Rourke fared far better in the red state of Texas than many anticipated. And he proved to be an amazing fundraiser, bringing in nearly $80 million in donations, compared to $45 million for Cruz.
No matter how impressive, any one-day fundraising total may not mean much in the grand scheme. In April, all 2020 presidential candidates must report their 2019 first-quarter fundraising totals to the Federal Election Committee. That should give us a better idea of what kind of support each candidate has — in terms of individual donations and dollars if not actual votes.