Want a Free Big Mac Onesie? Here's How to Get One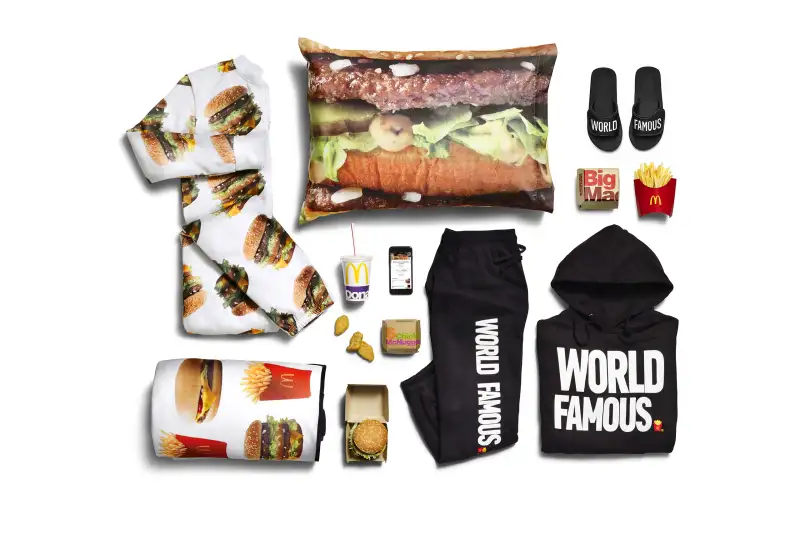 McDonald's is celebrating the expansion of its delivery service Wednesday by giving out free Big Mac onesies and other merchandise.
As part of the expansion of McDelivery, more than 1,000 McDonald's throughout the country are giving out free fast-food themed swag to people who order through UberEATS, Uber's food-delivery app. The merchandise includes slip-on sandals, sweatsuits, onesies, picnic blankets and pillowcase sets that have burgers and fries on them.
"Whether you're snuggled up on your couch and craving a Big Mac, or hanging in the park with friends and want some fries to share, your McDonald's favorites are at your fingertips thanks to UberEATS," the fast food chain said in a statement.
Some celebrities, including Chrissy Teigen and Olivia Culpo, got their hands on the "McDelivery Collection" earlier this week.
The delivery expansion includes McDonald's locations in Los Angeles, Chicago, Columbus and Phoenix.
McDonald's launched its delivery partnership with UberEats in January, testing the service at 200 restaurants in Florida.