The Best Black Friday Deals on Electronics and Tech at Amazon, Best Buy, and More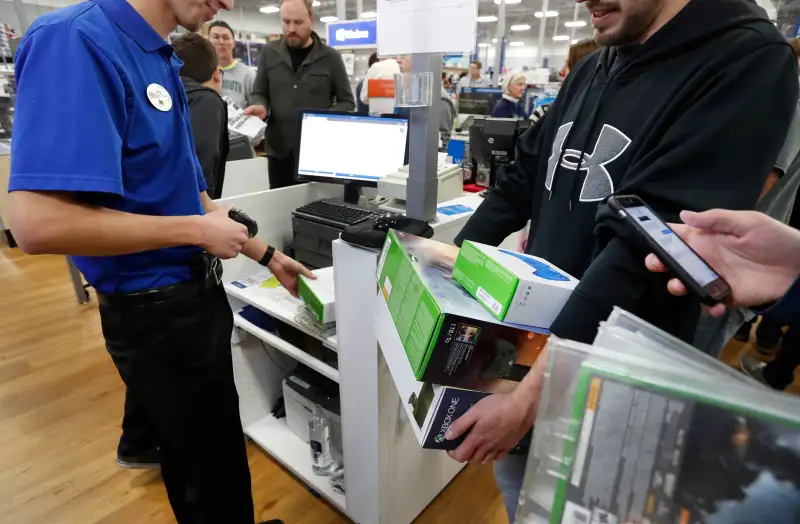 Each product we feature has been independently selected and reviewed by our editorial team. If you make a purchase using the links included, we may earn commission.
Attention 2018 Black Friday shoppers: Name any category of tech, and you'll be able to find amazing discounts over the next few days.
In many cases, Black Friday tech deals are already live on popular electronics like headphones, laptops, speakers, video game consoles, Apple gear, Amazon devices, and more. (TVs too, of course. In fact, there are so many great Black Friday TV deals we devoted an entire story just to that category of Black Friday deals.) And, in most cases, the best deals are available for in-store and online shoppers alike — meaning you don't have to venture out to crowded malls on Thanksgiving or Black Friday itself.
We have rounded up some of the best Black Friday electronics deals below, and we'll add to the list as more retailers roll out new promotions on the epic Thanksgiving-Black Friday weekend.
Take note that the biggest players on Black Friday, including Amazon, Target, Best Buy, and Walmart, tend to match prices with each other on hot-selling items. So if you can't find a deal available from one retailer, check with another and see if it's in stock at the price you want. Happy shopping!
Black Friday Deals on Amazon Devices
Amazon hasn't released all of its 2018 Black Friday deals just yet, but based on an earlier announcement and a steady release of Black Friday deals leading up to Thanksgiving and Black Friday, shoppers can expect huge discounts on electronics and tech — with a special emphasis on Amazon devices like these:
Fire TV Cube: $59.99 (list price: $119.99)
Best Black Friday Deals on Apple Tech
Apple iPad 32GB: $249 at Walmart (list price: $329)
Apple 21.5-inch iMac: $899.99 at Best Buy (list price: $1099.99)
Best Black Friday Deals on Video Game Consoles
Best Black Friday Deals on Laptops, Headphones, and Speakers