How Bob Dylan Mastered the Music Business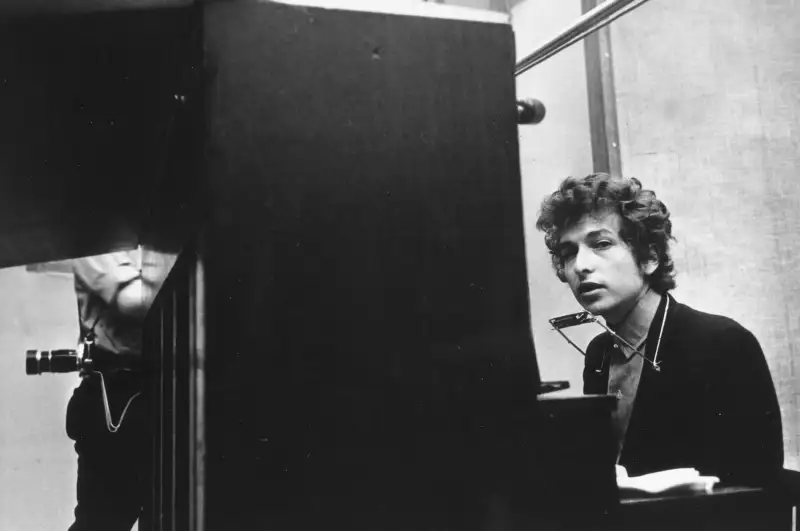 Michael Ochs Archives—Getty Images
From his origins as a folk singer to his current status as an elder statesman of rock, Bob Dylan has played many roles in his career. One role he has never shed, however, is that of a money-making machine.
Fellow musicians have struggled as downloads, online streaming, and piracy have cut into their earnings. Dylan, meanwhile, has released 37 studio albums and continues a nearly three-decade-long tour. His financial success comes from his willingness to jump on new opportunities to make money, from live performances to endorsement deals.
Dylan certainly knows the demographics of the bulk of his fans. In advance of his 2015 album Shadows of the Night, he sent free copies of the record to randomly selected subscribers of AARP The Magazine—and even regretted that he could not be more generous. "If it was up to me, I'd give you the records for nothing and you give them to every [reader of your] magazine," he told AARP. Despite his heavy promotion of the album among baby boomers, it was not a huge commercial success. Though it opened at No. 7 on the Billboard 200 in the U.S., by October 2015 it had sold just 143,000 copies.
But that doesn't appear to be a problem for Dylan, who seems to understand that in the age of online streaming, the best way for musicians to make money is from live performances. His aptly-named "Never-Ending Tour" had him playing about 100 dates a year during the 1990s and 2000s. (By 2013, he had played 2,500 shows on the tour).
Read Next: 7 Bob Dylan Quotes About the Evils of Money
Dylan succeeds by valuing quantity over quality: Indeed, his performances have been viewed by critics and fan as somewhat unpredictable. Dylan often changes his vocal approach and arrangements from show to show, with some fans complaining that he mangles his lyrics to the point that they're incomprehensible. Regardless of the quality of his performances, Dylan—perhaps taking advantage of his folk-icon status–has still managed to sell tickets, often to capacity crowds at major arenas, for nearly 30 years.
The irony of Dylan's financial success is that he takes a somewhat dismissive attitude toward money in his lyrics, singing lines like "Money doesn't talk, it swears," and "All the money you make will never buy back your soul." Still, despite this public disdain, Dylan is not afraid to take advantage of opportunities to earn cash even if they've sparked accusations that he's a sellout.
In 2005, he reached a deal with Starbucks to produce and exclusively release a CD of 10 early recordings from Gaslight Cafe in New York's Greenwich Village, causing fans to react with annoyance that he was shedding his image as a rebelling against the norm. In 2014, Dylan lent his talents to two Super Bowl ads, allowing the use of his 1966 song "I Want You" in a Chobani yogurt ad and an appearance in a Fiat Chrysler commercial. Additionally, in April, Amazon announced that it bought the rights to nearly 600 Dylan songs to create a TV series based on his lyrics, named after Dylan's 1997 album Time Out of Mind.
Though many have lauded Dylan as the "voice of a generation," he has often rejected that role, noting in his memoir Chronicles: Volume One, "I had very little in common with and knew even less about a generation that I was supposed to be the voice of."
But that's perhaps the secret to Dylan's continued musical relevance: By balancing the fine line between folk hero and monetary pragmatist, even at his 75th birthday, he's still able to sing for his supper.