This Is Probably Why Boston Doesn't Want to Host the Olympics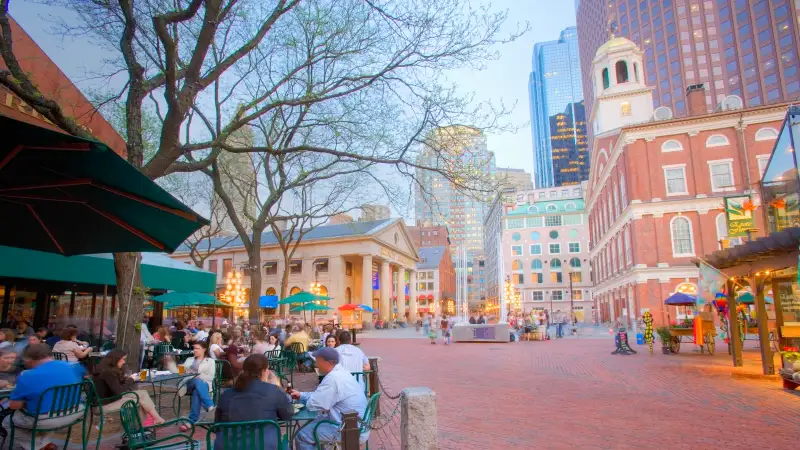 Travelpix Ltd—Getty Images
In early 2015, not long after Boston was selected as the U.S. Olympic Committee's bid to potentially host the 2024 summer games, a poll indicated that locals were kind of meh about the prospect. In a survey by Boston NPR station WBUR, nearly half (48%) of Bostonians said they were "excited" about the possibility that their city could host the Olympics. Still, 43% said they were not excited.
When the issue was phrased slightly differently, 50% of Boston residents surveyed said they "support" the city hosting the Olympics, while 33% said they "oppose" them.
So while the locals may not be quite as excited as the Olympic Committee might have hoped, at least the people want to host, right? Maybe not. In the latest survey from WBUR—this one statewide rather than being limited to the Boston area—only 39% are in favor of the city playing host to the games. Slightly less than half (49%) of Massachusetts residents are opposed.
The survey didn't explore the reasons why people are pro- or anti-Olympics. But it's a safe bet that money is a big factor. Olympic host cities routinely wind up spending far more than they originally budget to prepare for the games. For instance, organizers of the London 2012 summer games estimated that the city would drop $4 billion in order to host, and in the end the city's bill was in the neighborhood of $15 to $20 billion. Critics also say the economic upside of being host, through increased tourism and such, is often overstated.
Research from No Boston Olympics, the opposition group with a self-explanatory name, indicates that Boston organizers have already estimated that the city would spend $14.3 billion to host. That's before any cost overruns. And there are always overruns, typically around 200% or so.
No wonder the folks up in Massachusetts aren't welcoming the Olympics with open arms.