Burger King is Giving Away Free Nuggets Today to People With This Name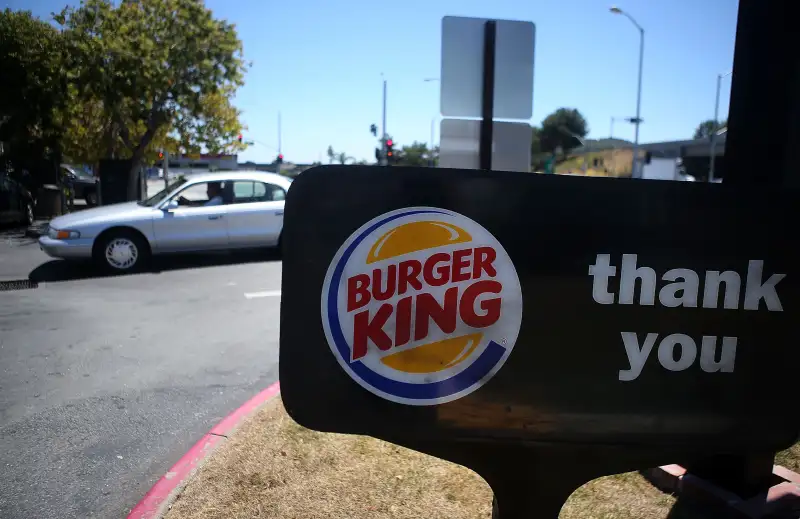 Justin Sullivan—Getty Images
Burger King is celebrating Friday the 13th by giving away 10-piece spicy chicken nuggets today.
But before getting your hopes up, there are two big catches—and one of them seems pretty random, until you understand it's intended to troll one of BK's nugget competitors.
As the (South Florida) SunSentinel reports, Burger King locations in three major metro areas—Los Angeles, Miami, and New York City—are giving away 10-piece nuggets today from noon until closing, but only to customers named Wendy.
At Burger King locations elsewhere in the country, 10-piece spicy nuggets just became available for the special price of $1.49. While they're not free, it's quite a cheap price: less than 15 cents a nugget!
Burger King's introduction of its spicy nuggets deal follows the decision made by fast-food competitor Wendy's, which angered customers by removing spicy nuggets from most locations in early 2017. Burger King has recently been retweeting customer complaints about Wendy's and promoting its new spicy nuggets at the same time.
Friday's nugget giveaway, with free spicy nuggets available to people named Wendy in Miami, New York, and L.A., is obviously another direct swipe at Wendy's.
Anyone hoping to take advantage of Friday's free nugget offer at Burger King must go into a participating location and present ID proving your name is indeed Wendy. Everyone else must be content with paying $1.49 for 10-piece spicy nuggets at Burger King—a deal that doesn't have any known expiration date.
Burger King actually has a long history of chicken nugget price wars. It has periodically lowered prices of its regular 10-piece nuggets to $1.49 to undercut competitors like Wendy's and McDonald's.