Buyers and Sellers Agree: The Housing Market Is Pretty Rough Right Now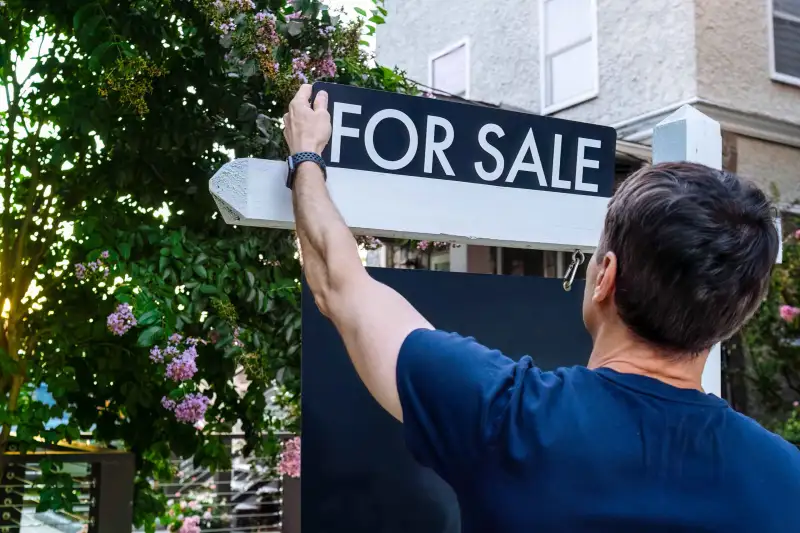 Americans aren't feeling good about the housing market, according to a benchmark survey, with confidence plunging back near record lows.
What the research says
Survey results released Tuesday by Fannie Mae, a government-sponsored mortgage corporation, show both homebuyers and sellers are historically pessimistic about the housing market as mortgage rates start climbing again.
Sellers are losing confidence fast. The share of people who say it's a good time to sell a home fell 5 percentage points in February, from 59% to 54%. Similarly, the percentage who say now is a bad time to sell increased to 44%, up from 39% the previous month.
On the other hand, only 20% of respondents say it's a good time to buy, compared to 79% who say it's a bad time. This marks a slight improvement in the sentiment of homebuyers, though their pessimism remains near the poll's all-time low notched in October 2022.
"Consumers on both sides of the transaction appear to be feeling cautious about the housing market," said Doug Duncan, Fannie Mae's senior vice president, in a statement accompanying the results.
The poll included replies from about 1,000 U.S. adults reached between Feb. 1 and Feb. 19.
What's going on
Duncan, also Fannie Mae's chief economist, attributes the overall plummet in housing market sentiment to an increase in job security concerns and less favorable conditions for sellers.
In order to curb inflation, the Federal Reserve, the nation's central banking system, has been aggressively raising the interest rates, which has sent mortgage rates soaring and thus boxed out many would-be buyers.
At the same time, the Fed's strategy may be cooling off the once-sizzling job market. Some major employers — especially in tech — have laid off workers en masse in recent weeks. Data from the Labor Department released Wednesday shows the job market remains resilient overall, but layoffs are beginning to tick up as the number of job openings are decreasing.
Of those polled by Fannie Mae, 55% now say they expect mortgage rates to keep rising — while an increasing share of respondents (24%) are becoming concerned about their job prospects over the next 12 months.
The takeaway
While the housing market is becoming less favorable to home sellers, that doesn't necessarily mean it's a buyer's market, either. The current state of the housing market is leaving no one in a good position. Mortgage rates are currently in the high 6% range while home prices are historically elevated, pushing overall home affordability to an all-time low.
As a result, many buyers are hitting the pause button, hoping for prices and rates to come back down — and leaving homes on the market for much longer. According to the Mortgage Bankers Association, purchase applications are down 42% right now compared to last year.
More from Money:
What to Look For When Buying a Home
10 Cities With the Biggest Increase in Homes for Sale Compared to a Year Ago
All-Cash Home Sales Are Booming in These Cities Thanks to High Mortgage Rates