The Most Popular TV Channels Are the Ones You Can Watch for Free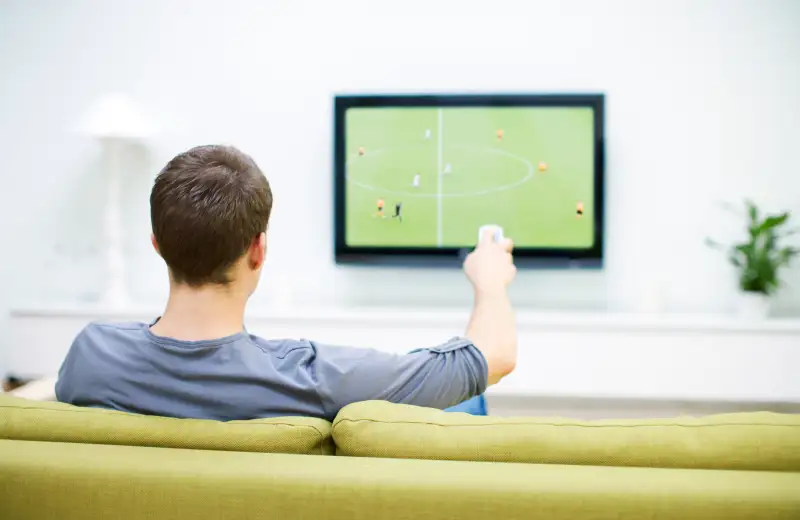 In case you needed another reason to cut your cable cord: A study from Tivo finds that the most expensive channel in your cable lineup is only the 19th-most desired channel people want on their TVs.
In a survey of 3,079 adults, Tivo found that ABC was the most desired TV channel overall, with CBS coming in second place. Mind you, viewers can tune in to both of these channels for free with an antenna, no cable subscription required. In fact, five out of the top 10 most popular channels (ABC, CBS, NBC, FOX, PBS) are all available for free viewing via a digital antenna. The most popular pay TV network is the Discovery Channel, followed by the History Channel, A&E, and TNT.
What's interesting is that the channel that adds the highest cost by far to cable subscribers' monthly bills is not even among the top 15 most popular networks. According to a Chicago Tribune report last year, ESPN charges distributors an average of $7.21 per month per subscriber, plus another $.90 for ESPN2. The next priciest channel is in distant second: Fox News' monthly fee is $1.41. And yet ESPN is only the 19th most popular channel, according to the Tivo survey.
There is also quite a gap between how much ESPN costs and what subscribers believe is a fair price for the channel. The Tivo survey asked how much people would be willing to pay for each channel. Not surprisingly, HBO was No. 1 at $2.81 a month, followed by ESPN at $1.82.
In other words, ESPN's real-life monthly fee is four times what people would be willing to pay for it. PBS (another free broadcast network) and HGTV tied for third at $1.52. Overall, the price people would be willing to pay for 20 channels at all fell by more than 12% compared with Tivo's previous quarterly study.
In a survey released last year, more than 50% of people said that they would happily drop ESPN and ESPN2 from their cable packages if the tradeoff was a monthly bill that's $8 cheaper. Dropping channels a la carte is generally not possible, but the sports giant is losing viewers anyway: ESPN has lost more than 11 million subscribers since 2011.
Still, even if ESPN isn't the most popular channel, the truth is that sports is what keeps people paying for TV at all. Almost the entirety of the highest-rated programs last year were sports related.
And yet, when it comes to sports on cable, almost every channel, with a few exceptions, is seeing subscriber declines. Between September and December 2016, according to SportsTVRatings.com, ESPN and its sister networks (like ESPN 2) lost more than 4 million subscribers.