Cheap Flicks: Air-Conditioned Movie Theaters and Kid-Friendly Films for $1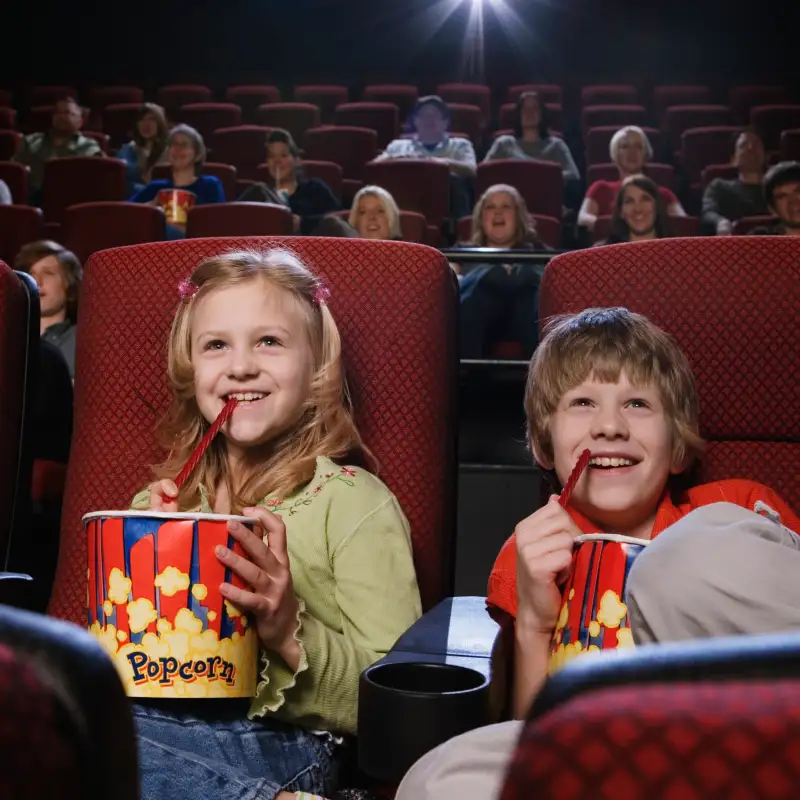 The average movie ticket runs about $8 nowadays. For that same amount, you could pay for eight admissions at hundreds of movie theaters around the country this summer.
Granted, the movies that you'll see aren't this summer's newest, hottest blockbusters. But hey, what would you expect for tickets that sell for a fraction of the price of a small popcorn?
Cinemark, which runs movie theater brands including Rave, Tinseltown, and, of course, Cinemark, is hosting a Summer Movie Clubhouse series. At hundreds of participating theaters around the country—64 in Texas alone—admission is $1 per person (kids and adults) for 10 G- and PG-rated films that aren't new releases, but are child-pleasers nonetheless. Among the movies in the new program are "Walking with Dinosaurs," "Epic," and "The Lego Movie."
The special shows and special pricing are typically available during the middle of the week, early in the day. For example, the $1 shows at Cinemark in Colorado Springs, Colo., are for 10 a.m. showings on Tuesdays and Wednesdays, from June 3 through August 6. If even the $1 ticket is too expensive for your blood, Cinemark is offering more bang for the buck via a ten-pack of tickets for $5, or just 50 cents per show.
Meanwhile, the Regal Entertainment Group is hosting a similar midweek $1 family-friendly movie program, the 2014 Summer Movie Express. For nine weeks this summer, participating theaters are screening movies such as "Rio 2," "Hotel Transylvania," "Madagascar 3," "The Croods," "The Lego Movie," and "Mr. Peabody & Sherman," on Tuesdays and Wednesdays at 10 a.m., with a flat admission of $1 per person. A portion of the proceeds goes to that mainstay of movie-theater fundraising, the Will Rogers Institute.