Chipotle Is Giving Away Free Burritos Today. Here's How You Can Score One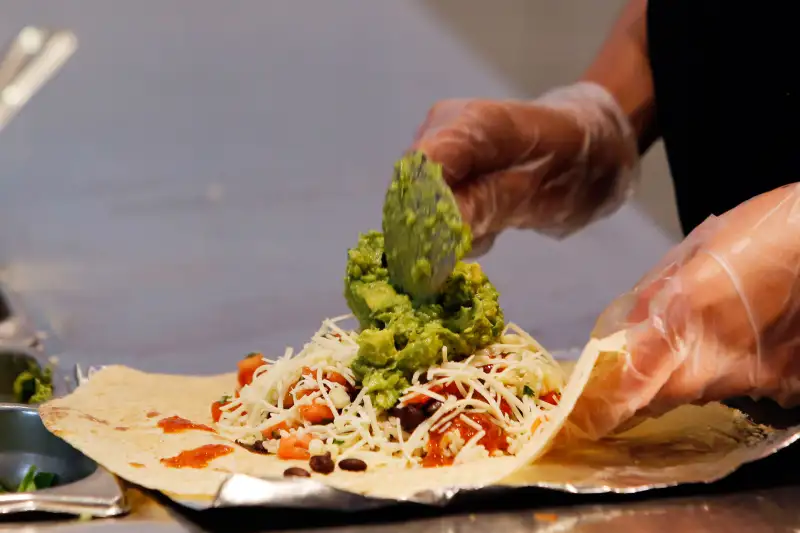 Patrick T. Fallon—Bloomberg via Getty Images
Let's hope you're hungry: Chipotle has a special buy-one-get-one-free burrito deal today to celebrate back-to-school season.
Best of all, you don't necessarily need to be formally enrolled as a student to snag your freebie: Chipotle's free burrito promotion is available to "students of all ages." And while it might seem a little weird, that can be interpreted loosely.
To get your free Chipotle burrito today—Saturday, August 18—all you have to do is buy one at regular price. If ordering your burritos in person, be sure to mention the BOGO deal at the register. Or, to take advantage of the bargain online, you can order via the Chipotle app or the chain's website and use the code STUDENT at checkout.
Either way, you'll get two burritos for the price of one. The free food you get from Chipotle doesn't have to be a burrito either. The deal is also valid for bowls, salads, taco orders, and kids' meals: In all cases, when you purchase one, you'll get the second one of equal or lesser value at no cost.
Again, Chipotle's free burrito special is valid all day on Saturday, August 18. The burrito chain says it's welcoming "students of all ages" to enjoy food that's essentially half off, and it won't be checking IDs or otherwise bother to verify student status.