Chipotle Wants to Give You Free Burritos and Add Free Money to Your Venmo Account. Here's How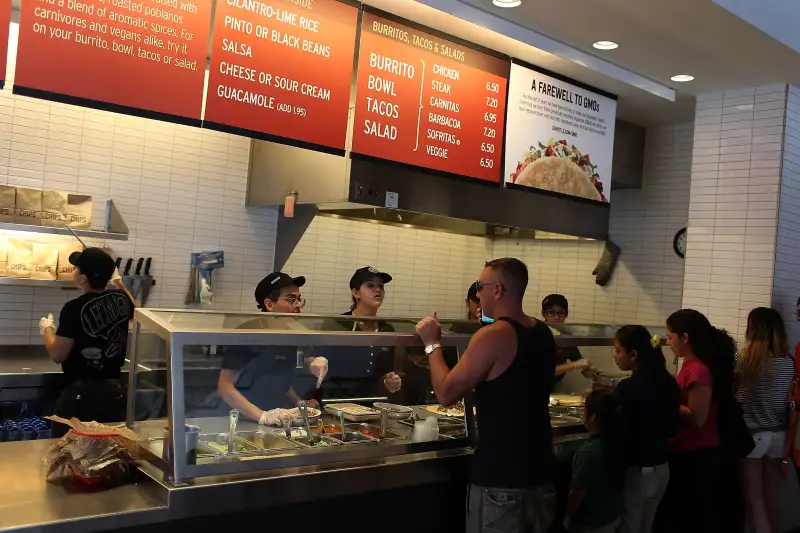 It just got easier to snag free Chipotle around the country.
Chipotle Rewards, the burrito chain's loyalty program, is finally available at Chipotle restaurants nationwide — and members can get a free Chipotle burrito, bowl, or other entrée after building up a certain amount of rewards points.
What's more, now through March 15, Chipotle is partnering with Venmo to give away free money every day to up to 25,000 accounts on the mobile payment system. For a chance to win Venmo money — with instant payments ranging from $1 to $500 — all you have to do is have a valid Venmo account and enter your mobile phone number at ChipotleRewardMe.com.
The Venmo money giveaway is timed to coincide with the national launch of Chipotle Rewards. Chipotle's loyalty program was introduced as a pilot program last fall in select areas, and is now available at Chipotle restaurants from coast to coast.
When you sign up for Chipotle Rewards, you get a free order of chips and guac after your first order as a member. Members earn 10 points for every $1 spent at Chipotle, for in-restaurant and online orders alike, and there are occasional special bonus promotions allowing you to pile up more points. For example, the Chipotle Rewards pilot program was offering 15 points for every $1 spent online for a limited time. Chipotle fans might occasionally be given 100 bonus points for trying a new menu item too.
Once you reach 1,250 Chipotle Rewards points, you can trade them in for a free entrée — your choice of a free burrito, bowl, order of tacos, or salad.
If you spend about $10 on a typical visit to Chipotle, you'll build up enough points to get a free burrito or other entrée after 13 visits. But the free Chipotle burrito deal could come quicker if you're taking advantage of special Chipotle Rewards bonus points promotions.