This Is the Last Day to Buy Cheap Flights for Christmas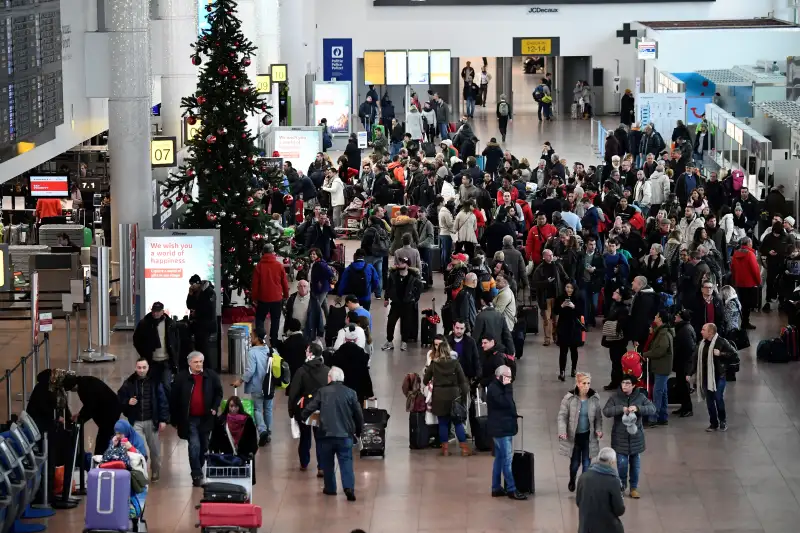 Eric Lalmand—AFP/Getty Images
You're running out of time to score cheap airplane tickets for the holidays.
Even though the festivities may feel far away, it pays to think in advance. Booking today — Friday, Oct. 19 — can score travelers an average of 25% off the peak booking price, according to data from travel booking app Hipmunk.
According to historical data, median prices peak the week of November 18 at $476 and then stay high (around $450) until Christmas.
Another tip to be mindful of while you're booking: Try not to fly out on December 21, the Friday before Christmas. You may get more time over the weekend with your family, but according to Hipmunk, this is the most expensive day to fly.
If you really want to save money (and don't mind spending some of your holiday 30,000 feet in the air), try flying on the actual date, while everyone else is celebrating: Ticket prices on Christmas Day are 20% cheaper than the peak travel prices.
If you're not ready to buy holiday tickets today, Hipmunk has a few more tricks to save money during the busy season. If you're traveling solo and don't need to bring a carry-on bag, booking a basic economy flight can save you 14% off the peak Christmas weekend ticket price.
Destination matters, too. Avoiding a major airport hub by flying into a smaller, local airport can save 17% off the peak price.
Whatever you decide, move quickly. Today's the last day to get the biggest savings possible.
Correction: A previous version of this post stated that travelers should book by Friday, Oct. 12. The best day to book is Friday, Oct. 19. We also removed a line about flight pricing during the week of Oct. 8.