Here Are the Best Cinco de Mayo Food & Drink Deals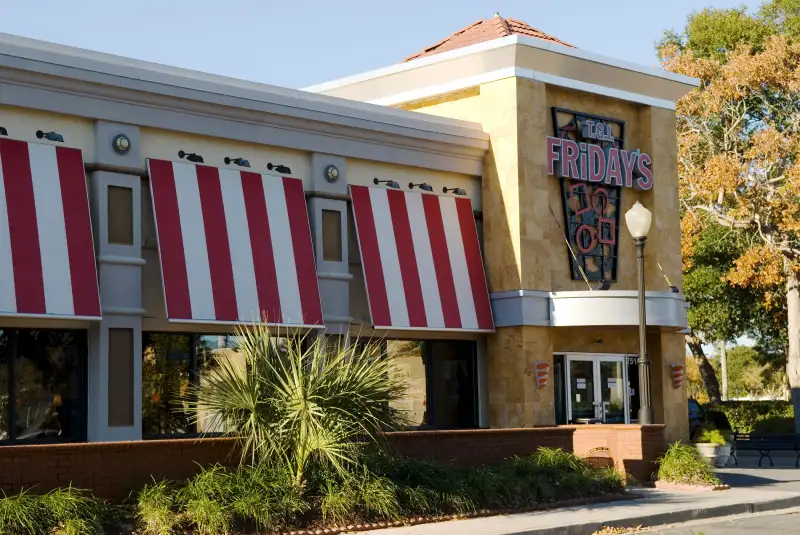 This year, Cinco de Mayo starts early. Or at least some national restaurants' Cinco de Mayo food and drink specials do, with deals available days before the May 5 holiday officially arrives. Check out this week's Cinco de Mayo-themed promotions below, including promotions like free burritos, all-you-can-eat tacos, and $3 margaritas.
Bahama Breeze: Margaritas are $5 apiece from May 2 to 5. Check out Bahama Breeze locations around the country here.
Carl's Jr.: Though not a Cinco de Mayo promotion per se, use the linked coupon and you'll get a free green burrito when you purchase one at regular price, now through May 31.
Chili's: Drink specials include $3 beers and $5 margaritas on Cinco de Mayo.
Margaritas Mexican Restaurant: An all-you-can-eat tacos special is available for a pre-Cinco de Mayo party on Tuesday, May 3, with prices set at $8.99 in Pennsylvania locations and $9.99 at other Margaritas restaurants in the Mid-Atlantic and New England. Also, from 3 p.m. to 6 p.m. at most locations on May 5 itself, there are specials like $5 appetizers and $2.50 20-ounce Bud Light drafts.
On the Border: This Mexican restaurant chain has several Cinco de Mayo drink deals, such as shots from $2 to $4, Corona Light drafts or bottles for $3, and house margaritas for $4.
Sonic Drive-in: Boneless wings in either 6- or 12-piece orders are half price on May 5.
Taco Bueno: Check out the company's Facebook page for links to coupons good for free tacos and bean burritos, plus 50% off quesadillas and nachos—with offers valid either May 2 to 5 or May 6 to 9.
Taco Time: All day on Cinco de Mayo, crisp tacos cost 69¢ apiece at Taco Time.
Read Next: Subway Has an Amazing Breakfast Deal for the Entire Month of May
TGI Friday's: In addition to the usual Thursday specials like $3 margaritas and $5 appetizers, TGI Friday's locations are hosting Cinco de May deals including $4 shots of Sauza Blue tequila and $5 for 23-ounce Dos Equis drafts.
Tijuana Flats: Participating restaurants are hosting 48-hour Cinco de Mayo fiestas, featuring a $5.99 deal with a burrito, chips, and drink on Thursday (add $1 for a draft beer), and $2 tacos on Friday.