10 Cities Where the Housing Costs Are Cooling Off Fast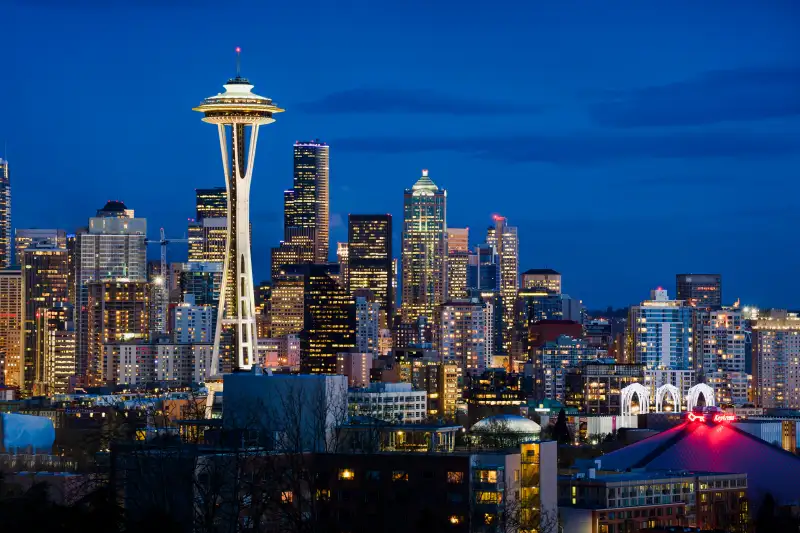 No one would say the housing market is full of deals at the moment. Home prices and mortgage rates alike are high enough to make buyers' eyes water. But in some major markets, costs are finally retreating and buyers are able to pay less than they would have a year ago.
A new study from real estate brokerage Redfin shows that the median home price in the U.S. saw a year-over-year decline of over 3% in March. Yet thanks to today's mortgage rates, the typical monthly payment for a home purchase is unaffordable for many buyers — so they aren't really noticing the cooling.
However, the research also points to several markets where costs are deflating at a much faster pace.
What the research says
Redfin's study shows that housing prices — and costs in general — are starting to come down in many markets. The analysis compares housing prices and mortgages in March 2023 with estimates calculated using price per square foot trends and mortgage rates from March of 2022.
The research shows median home prices declined 3.3% year-over-year in March 2023, which the company says is the largest annual decline in over a decade.
However, there are a number of outliers that are seeing much faster cooling than the average — mainly in pandemic boomtowns and coastal cities where home prices soared from 2020 to 2022.
Austin, Texas, which saw massive real estate price spikes in the wake of the pandemic, tops Redfin's list with almost 26% of house listings selling at lower monthly costs than last year.
Here are the 10 cities ranked by the percentage of houses listed for lower monthly costs than last year, according to Redfin:
Austin, Texas
San Francisco, California
New York, New York
Pittsburgh, Pennsylvania
Philadelphia, Pennsylvania
Memphis, Tennessee
Cape Coral, Florida
Oakland, California
San Jose, California
Affordability still a problem for many buyers
As Redfin is quick to note in its report, "'more affordable' doesn't mean 'affordable.'' In five of the top 10 markets listed, median listing prices exceed $500,000, and in coastal hubs like San Jose and San Francisco, median prices are still well over $1 million.
Moreover, the data shows that one major contributing factor to these price trends are luxury home prices being lowered. Across the luxury home market, 17% of listings have seen lowered monthly payment costs since last year, as compared to just 5.2% of homes in the $250,000 to $500,000 range. So, buyers on tighter budgets may not be noticing the price declines nearly as much as the wealthiest potential buyers.
In some ways, the report does allow homebuyers to breathe a sigh of relief. Housing prices are slowly but surely on the decline.
However, there's still a dearth of home listings on the market that these buyers must reckon with. That's largely because of the Fed's interest rate hikes driving mortgage rates far above the favorable pandemic-era rates many homeowners are loath to let go of. And many buyers will be slow to move even on this low inventory of houses because in many cities, slightly smaller prices aren't low enough to offset persistently high mortgage rates.
More from Money:
Here's Where Home Prices Are Heading This Summer, According to Experts
9 Best Home Equity Loans of May 2023