10 Classic Food Brands From Your Childhood That Could Disappear Soon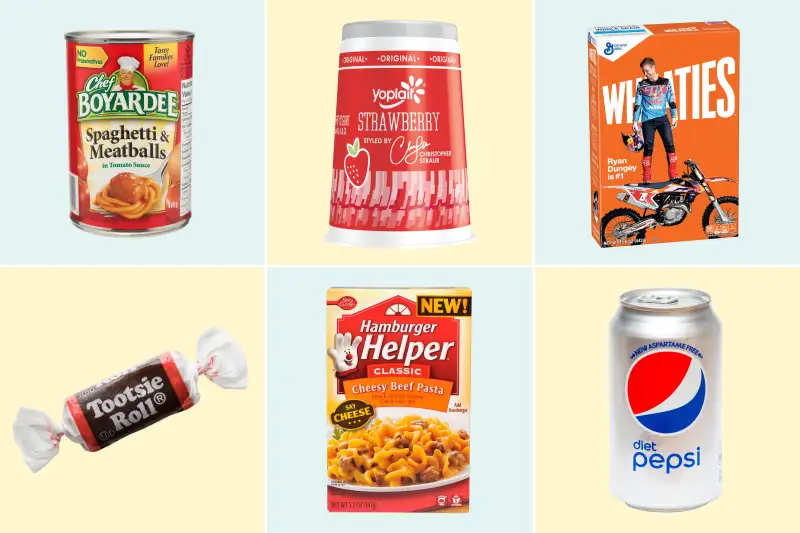 Courtesy of various brands
Big changes are underway in America's pantries.
Brands that were once household staples are falling out of favor with consumers. One reason is a broad shift away from national brands—shoppers have increasingly shown a willingness to eschew them in favor of lower-price private labels like Kirkland at Costco, Great Value at Walmart, and nearly everything sold at Aldi.
Analysts say that one of the impacts of Amazon's acquisition of Whole Foods is that there will be even more pressure on national food brands, as the supermarket is likely to increase efforts to sell its own house labels like 365 Value. Meanwhile, a new startup called Brandless has been getting attention lately for its brand-bashing business model, which is based on selling no-name organic, healthy toothpaste, peanut butter, mac-and-cheese, and other household items—each for a flat price of $3 apiece.
As consumers come to place higher importance on fresh, healthier foods, and no longer feel compelled to stick with the grocery brands from their childhoods, the sales of plenty of old-fashioned classics are suffering. Here are some of the iconic food brands that America is falling out of love with—and that might not be around by the time your kids do the grocery shopping.