For College Football Championship, Ad Prices Soar While Ticket Prices Plummet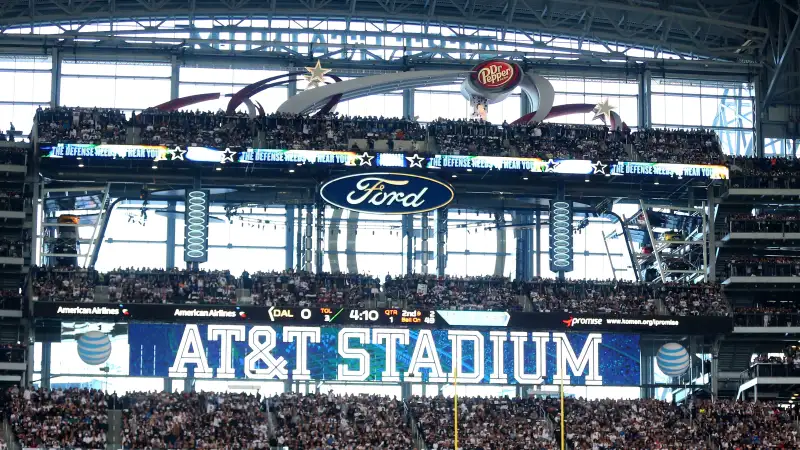 Ronald Martinez—Getty Images
With the price of 30-second spots in Monday night's Ohio State-Oregon champion matchup on ESPN fetching up to $1 million, AdAge has begun wondering if the culmination of the first-ever college football playoffs amounts to a "New Super Bowl in the Making."
Both of the playoff games that led to the championship—Ohio State vs. Alabama in the Sugar Bowl and Oregon vs. Florida State in the Rose Bowl—had better ratings than the 2011 BCS Championship game, which had held the record as the most-watched program on cable. Monday's game is expected to trump them all. That's why a recent Wall Street Journal story pointed out that, no matter which team is the eventual champion, ESPN is probably the biggest winner of all because it's the network airing all of the playoff games.
"College football has always been in demand, but the playoffs have pushed it to another level," the WSJ piece explained. Accordingly, ad prices for the game have soared to another level too. The asking price of 30-second commercials during Monday night's game have ranged from $800,000 to a cool $1 million, 20% to 30% more than they were for the 2014 college football title game.
In terms of ad rates, the college football championship still has a ways to go to catch up with the Super Bowl, in which advertisers fork over $4 million (or more) for 30-second commercials. Prime-time ads during the March Madness NCAA Final Four basketball tournament can also be roughly 50% more than ads airing during this year's college football championship.
But based on how much interest there's been in the new playoff system thus far, and the way that Allstate's series of ads airing during the games have been viewed as a huge win for the brand, college football is expected to close the gap in terms of ad prices. "I'm not sure if we'll get to Super Bowl standards, but it will be similar to March Madness," predicted Jim Andrews, senior vice president of the marketing consulting firm IEG, according to CNBC.
What's somewhat surprising, however, is that soaring interest and ad prices for college football playoff games haven't been matched with soaring prices to see the championship game in person. ScoreBig, an online marketplace for ticket sales, says that ticket prices for Monday's game dropped 37% over a five-day span last week. Late last week, other ticket aggregators like TiqIQ were listing get-in prices to the game as low as $340.
Fans who waited until Monday can buy tickets to the game for less than half that price. As a Forbes post pointed out last week, the host venue for the championship, the Dallas-area AT&T Stadium—a.k.a., the Jerry Dome, home of the Cowboys—is designed to accommodate several thousand standing-room only viewers. Last Thursday, newly released SRO tickets went on sale for $200 apiece. As of Monday morning, the secondary market ticket site StubHub was listing general admission SRO tickets to the game for just $115.