These Are the Hottest Places to Work for the Class of 2023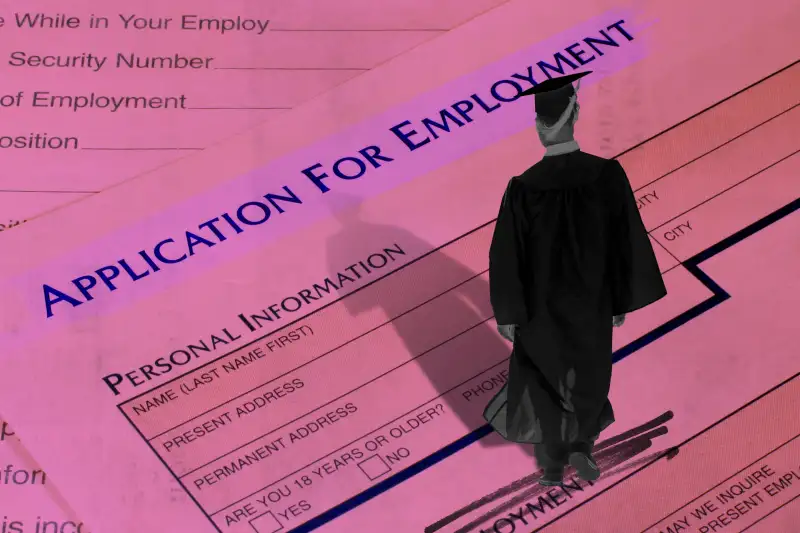 Money; Getty Images; Shutterstock
Companies in the industries of retail, finance and manufacturing are among the most popular with job seekers graduating college in 2023.
Amid a shifting economy, graduates this year care less about landing roles at "big-name, fast-growing" companies and have shifted their attention toward businesses that offer job stability and high compensation, according to a new report from the recruiting site Handshake.
For example, two of the top trending firms for student job applicants this year are large military contractors: Raytheon Technologies and Lockheed Martin.
Scott Dobroski, a career trends experts at Indeed, says that in an uncertain economy, students are looking at roles with companies that they think would meet their desire for job security and opportunity for career growth. That's why they're attracted to a company like Lockheed Martin, which continues to hire and has historically been stable and growing.
Other popular companies among new grads include Nike, which had the second largest year-to-year increase in job searches from graduating students, and Boeing, which has been doing stronger business in the past year as travel has rebounded.
Members of the Class of 2023 will enter the workforce in a strong labor market, though some industries like tech and consulting that traditionally hire college graduates have cut back amid recent layoffs of existing staff.
Tech companies are notably losing interest from Class of 2023 students, according to the Handshake. Searches on the platform for large tech companies were 15% lower for this year's graduates compared to last year's results.
But even though these giants garnered less interest from class of 2023 students, searches increased significantly this year for several keywords related to tech jobs indicating that tech roles at employers that aren't necessarily tech companies are gaining in popularity among new graduates, experts say.
Popular companies for the Class of 2023
Here are the 10 companies that had the largest increase in searches on Handshake, comparing the Class of 2023 to the Class of 2022:
Raytheon: 209%
Nike: 103%
Toyota: 101%
Lockheed Martin: 92%
Chevron: 72%
Capital One: 64%
Morgan Stanley: 60%
Boeing: 56%
Bank of America: 42%
NASA: 29%
Where new grads want to work
Dobroski says graduating college students rank fair pay, career opportunity, flexibility and social impact as some of their top priorities in their job search.
Indeed is seeing high demand for entry-level jobs in health care. In a report last month, the job search site found that some of the rising jobs in this field include mental health case manager, registered nurse and speech-language pathologist.
Again, the job search site notes that tech roles are popular across the labor market.
"They are looking at companies from L'Oreal to Nordstrom to United Airlines because all of these companies are hiring technologist roles like software engineers, product managers and data scientists to really build and fuel their their businesses online," he says.
More from Money:
More Employers Are Loosening Drug Policies to Fill Jobs — Even the Federal Government
3 Things Today's College Grads Want Most out of Their First Jobs