New York City's First Crowdfunded Condo Opens This Month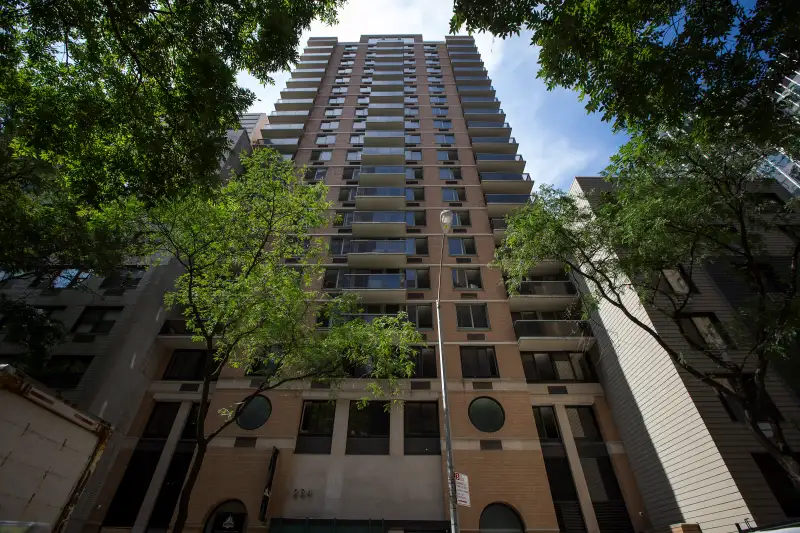 Bloomberg via Getty Images
Hop on the crowdfunding site Kickstarter, and you can fund everything from an app-controlled bike lock to a contraption that peels garlic when you shake it. But crowdfunding hasn't reached its limits there: this month, New York City's first crowdfunded real estate project will open its doors.
AKA United Nations, an extended-stay hotel-condominium three blocks east of Grand Central Terminal, raised over a seventh of the $95 million developers recently spent to buy and renovate the hotel using the real estate crowdfunding platform Prodigy Network, Bloomberg reports. Altogether, the project collected over $12 million from 116 backers, each pledging at least $20,000.
Crowdfunded building projects are starting to take off across the globe. An estimated $2.57 billion in real estate will be crowdfunded in 2015, according to Massolution -- more than twice last year's funding. Back in 2010, Prodigy Network founder Rodrigo Niño crowdfunded the financing of the tallest tower in Bogotá, Columbia. But the Manhattan hotel is "the first ever crowdfunded building in New York coming to completion, from A to Z," as Niño told Bloomberg. The hotel's opening is also a key milestone for the movement in the U.S., which picked up after the 2012 Jumpstart Our Business Startups Act eased the rules on investing in privately-held companies. Times Realty News now lists 152 real estate crowdfunding websites in the U.S. alone.
Real estate crowdfunding follows a more direct investment model than Kickstarter: participants chip in for a percentage stake in a property, rather than, say, a free week's stay in a hotel. While the JOBS Act made it easier in theory for non-accredited investors earning less than $200,000 per year or with a net worth of less than $1 million to become equity investors in such projects, delays in the final rulings on the Act could explain why about 90% of the investors for AKA United Nations were located outside the U.S.
Still, with some crowdfunding projects' contribution minimums running as low as $100, there's hope that real estate crowdfunding could have a democratizing effect: Niño, as he told Bloomberg, is hopeful that it can "break the stranglehold that big institutions and rich elites have on commercial real estate."