A Record Number of People Just Cancelled Their Pay TV Subscriptions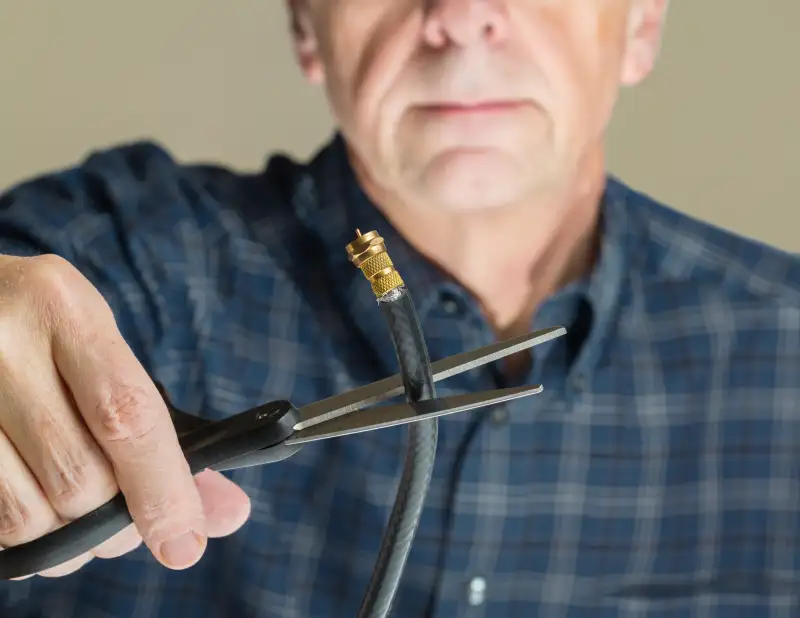 BackyardProduction—Getty Images/iStockphoto
The cord-cutting trend isn't going away. In fact, the pace at which subscribers are dumping their pay TV packages is increasing.
During the second quarter of 2016, roughly 812,000 U.S. customers canceled their pay TV subscriptions, according to an estimate from SNL Kagan. "It is a bit of an acceleration and the biggest quarterly loss that we've seen," said Ian Olgeirson, an analyst with SNL Kagan, per the Los Angeles Times. "We are seeing a gradual increase in the decline rate."
Overall, there were 1.4 million fewer cable subscribers last quarter compared to the same period a year ago. Meanwhile, the total number of pay TV subscribers in America dropped by 1.1 million in 2015, which is four times the decline seen in 2014.
There is no need to feel bad for telecom companies, though. The big reason that traditional cable and satellite subscriptions are down is that people are increasingly turning to online video services like Netflix, Amazon Prime, Hulu, and Sling TV, and even if people are canceling their pay TV from Comcast, Verizon Fios, or Time Warner Cable, they are probably still paying for broadband Internet services from these same providers.
The truth is that many people aren't really "cutting the cord" completely. They're still plugged into business with big pay TV-Internet providers, but are only paying for broadband rather than the old "triple play" combo with landline, cable, and Internet bundled in one monthly bill. And instead of paying a monthly cable TV bill, they're more likely to be paying a (likely smaller) monthly bill to one or more streaming video services.
Read Next: How to Watch All the TV You Want Without Paying a Cable Bill
What's more, a recently released forecast from SNL Kagan indicates that over the next 10 years the cable industry will be faring quite well. Traditional TV subscriptions are expected to continue on a decline, falling 1.5% per year over the next decade, lower than previous anticipated declines of 1.7%. But more importantly, broadband subscriptions are being projected to increase by 8 million over the next decade, reaching 71 million by 2026—which would be 1.6 times the number of video subscribers if SNL Kagan's forecasts hold up.
"Like many industries, cable isn't immune to shifting preferences, but continued growth in broadband may propel revenue growth on both the residential and commercial end," SNL Kagan researchers Tony Lenoir and Ian Olgeirson explained earlier this month. "Despite ongoing declines in video, the next 10 years look pretty good for this sector."