Even This Big Banking Executive Thinks Bankers Make Too Much Money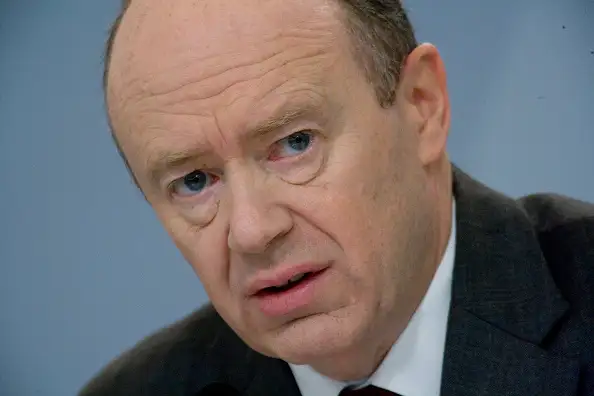 Ulrich Baumgarten—Baumgarten via Getty Images
The co-CEO of Deutsche Bank, Germany's biggest bank, said Monday that bankers are paid too much and bonuses need to be restructured to encourage sound, long-term investing strategies over short term growth.
"Many people in the sector still believe they should be paid entrepreneurial wages for turning up to work with a regular salary, a pension and probably a health-care scheme and playing with other people's money," co-CEO John Cryan said at a conference in Frankfurt. "There doesn't seem to be anything entrepreneurial about that except the compensation structures."
Cryan said he's skeptical that giving more money to already very wealthy people motivates them to work harder. "I don't fully empathize with anyone who says they turn up to work and work harder because they can be paid a little bit more," he said, "but that may be a personal view. I've never been able to understand the way additional excess riches drive people to behave differently."
Cryan even took a shot at his own compensation package, which hasn't been disclosed, saying he promised not to work any more or less because of his bonus offerings, Bloomberg Business reports.
The comments come just weeks after Cryan, now five months into his job, said staff bonuses need to also reflect the cost of the fines levied on the firm for misconduct rather than mere short-term success.