Dollar Scholar Asks: Do I Need a Safe for Storing Financial Documents?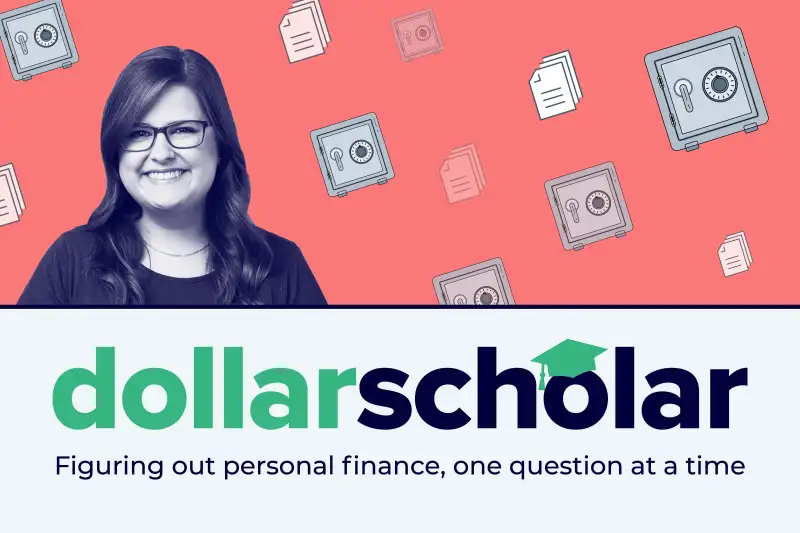 This is an excerpt from Dollar Scholar, the Money newsletter where news editor Julia Glum teaches you the modern money lessons you NEED to know. Don't miss the next issue! Sign up at money.com/subscribe and join our community of 160,000+ Scholars.
---
Crammed in the drawer of my IKEA nightstand, you'll find my stash of important paperwork: my passport, some credit card statements, last year's W-2, old medical documents, the playbill from when I saw Hamilton and a Settlers of Catan bumper sticker.
It's the kind of stuff that, growing up, my mom always kept locked in a safe in her closet. But all I've got is an $89 MALM chest. It's not even made of real wood.
As I was cleaning the other day, it occurred to me that maybe — just maybe — there's a better system.
Should I get a safe for my financial documents?
According to Lynel Brown, CEO of Brown Safe Manufacturing in California, I'm not the only 30(ish)-year-old asking this question.
"The average age of the person looking at a safe has really decreased. There's a much younger market than we used to have," she says, adding that the pandemic shut down many bank branches where folks would previously have had safety deposit boxes.
As times have changed, so has the product. Brown says safes are no longer that "horrible gray box stuck in the basement with a funky smell" — now they're sleek, small and customizable. Clients can pick the color, lock type, the handles, the finish and more.
The old-school need is still there, though: There's a home burglary every 26 seconds, and some 80 million properties are at risk of wildfires.
Everything's online these days, but there are instances in which hard copies just can't be beat. Birth certificates, passports and Social Security cards are all generally good to have on hand in paper. It can't hurt to have a couple bank statements and electric bills printed out, too, because "you never know when you're going to need one," Brown says.
Chelsea Ransom-Cooper, managing partner at Zenith Wealth Partners in Pennsylvania, says she'd add estate documents to that list. I should consider keeping my will, power of attorney and health care proxy as hard copies in a safe — ideally a fireproof one, especially if they're the originals.
It's not all about paperwork, either.
Another perk of a safe is that it's a convenient "hub for organization in the home," Brown says. "The jewelry that you wear on a daily basis, watches, things like that — [the safe is] one spot where you take it off in the evening, and you stick it in there, and it's easy."
As someone who's constantly losing stuff, that's an appealing quality.
When browsing for a safe, Brown says I should look for ones that are certified by the global safety science firm UL and produced by a reputable manufacturer. ("Don't get the safe from Home Depot," she says. "That will stop a burglar for a minute, tops. Otherwise, all you've done is organized all your belongings for them.")
Ransom-Cooper says record-keeping is crucial, but having a physical safe isn't always necessary. Online is fine for old tax returns (which I should hang onto for at least seven years in case of audit), credit card bills and 401(k) statements.
She says she personally has used Everplans, a digital vault software that, among other things, allows users to store their end-of-life plans and give loved ones easy access to them. After she had a death in the family, Ransom-Cooper says she found it helpful to have everything in one place so her relatives could start applying for life insurance benefits and begin the probate process.
But caution is key here, too. I should do some research before I hand over pages of my personal data to a random provider.
The bottom line
I should probably get some sort of safe. But whether I use a digital or physical vault is up to me. What's important is that I have some secure spot where I keep things together.
"It's an investment that you're going to keep forever," Brown says.
More from Money:
Dollar Scholar Asks: What's 'In' and 'Out' for Your Money in 2023?
Dollar Scholar Asks: Is My Bank Account Number a Secret?
Dollar Scholar Asks: What Money Moves Should I Make in My 30s?