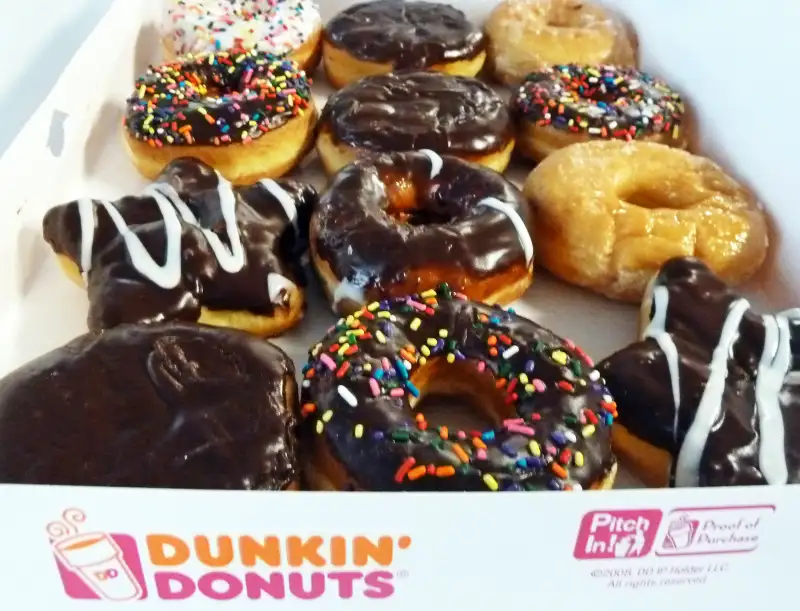 EVA HAMBACH—AFP/Getty Images
Dunkin' Donuts is slimming down. The popular chain is dropping a dozen of its doughnut options in stores around the country.
The company will offer just 18 doughnuts rather than 30 in about a thousand of its nearly 9,000 stores starting at the end of the month, according to trade publication Nation's Restaurant News.
The decision is part of the Dunkin' Donuts' plans to "reset" its business, president David Hoffman said, according to the outlet. The chain is already experimenting with shedding the "Donuts" part of its name in at least one location in California.
The idea is to increase efficiency and customer service, Hoffman said, adding that the menu change is "one of the most aggressive simplification efforts" he has ever been apart of.
But doughnut lovers need not panic just yet — Hoffman said that some of the affected stores may eventually revert to at least 24 options, depending on demand.
And the company will continue to come up with new flavor combinations, Hoffman added. Though as a whole, the chain is shifting more to beverage options rather than food.
"Simplification isn't about saving your way to prosperity," Hoffmann said. "It's about creating room for growth to position yourself as a beverage-led, on-the-go brand."