Dunkin Donuts Is Giving Away Free Doughnuts for National Donut Day 2018. Here's How to Get Yours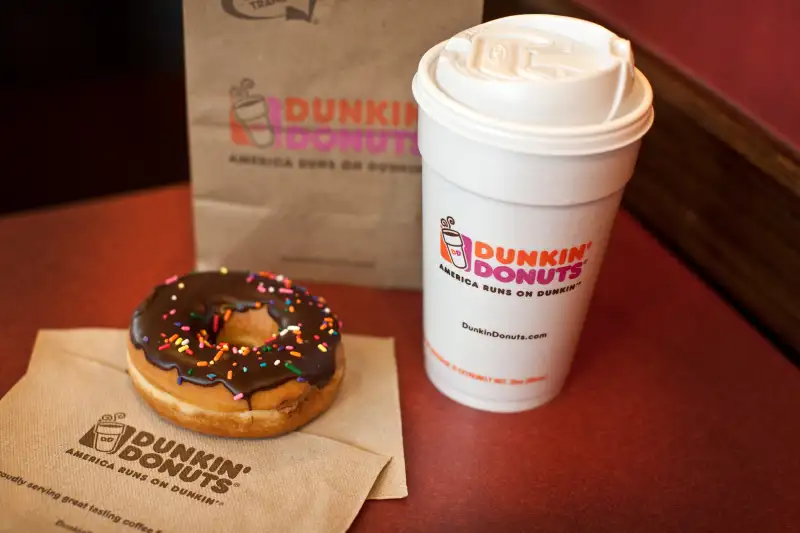 Bloomberg—Bloomberg via Getty Images
National Doughnut Day, otherwise known as the glorious day when you can get free doughnuts all over the country, is always celebrated on the first Friday of June. So National Doughnut Day 2018—or National Donut Day 2018, depending on your spelling preference—is this Friday, June 1.
Naturally, America's largest doughnut chain—Dunkin Donuts, with 8.500 U.S. locations—has a very special National Donut Day 2018 deal.
National Donut Day is sometimes referred to as Free Donut Day, and Dunkin doesn't disappoint. On June 1, every customer at a participating Dunkin Donuts location gets a free doughnut with the purchase of any beverage, all day long.
Dunkin Donuts is not the only shop with free doughnuts for National Donut Day 2018. Krispy Kreme Doughnuts, LaMar's Donuts, and even Papa John's will also have special National Donut Day freebies this Friday. And sometimes you can get a free doughnut without making any purchase whatsoever.
We'll post an updated story soon with all of the places nationwide to get free doughnuts for National Donut Day 2018.