Equifax's Massive Data Breach Has Cost the Company $4 Billion So Far
Money is not a client of any investment adviser featured on this page. The information provided on this page is for educational purposes only and is not intended as investment advice. Money does not offer advisory services.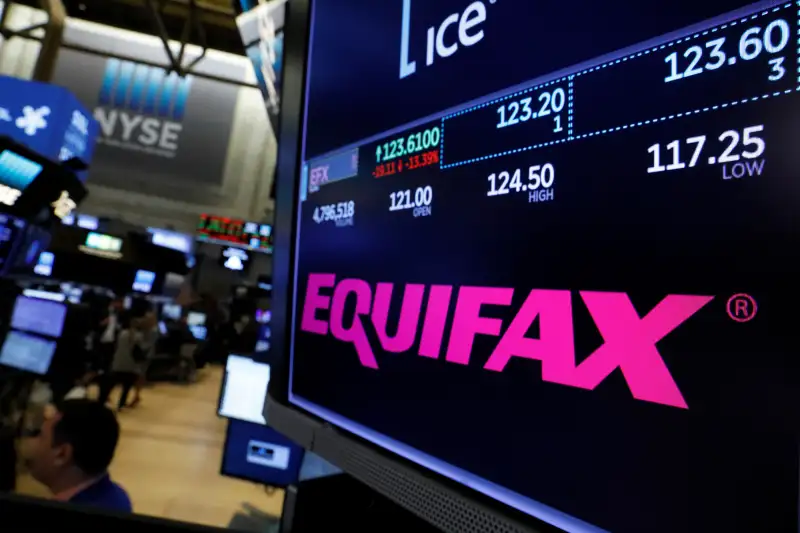 While it's too soon to tell what the ultimate cost of Equifax's data breach will be, Wall Street has already rendered its initial verdict: $4 billion.
That's how much stock market value Equifax has lost since the credit bureau revealed last week that it was hacked, compromising the personal information of about 143 million people.
Since Friday morning, Equifax shares are down more than 20%, as investors brace for lawsuits, lost business, and increased regulations. "The breach compromises Equifax's reputation as a trusted steward of consumer data, and will create a near-term business disruption," said SunTrust analyst Andrew Jeffrey.
And don't forget the actual costs related to responding to the crisis and cleaning up the mess that Equifax faces. For instance, the credit bureau has already agreed to give every American access to its TrustedID Premier credit monitoring and identity theft protection free of charge for 12 months.
Analysts at William Blair estimate that after insurance kicks in, Equifax's costs tied to dealing with this crisis could run between $200 million and $300 million. They note that in 2015, rival credit bureau Experian experienced a smaller-scale breach that affected 15 million people and cost that company about $20 million in immediate costs. Equifax's breach affected roughly ten times as many people. Hence, they expect Equifax to incur at least ten times the expenses.
Of course, if you're expecting the stock market to mete out Equifax a long-term punishment for failing to safeguard the public's personal information, don't hold your breath.
History is replete with examples of Wall Street punishing stocks for blunders in the short term. But often, those missteps -- poor decisions and even scandals -- are forgiven, and those stocks rebound in surprisingly short order.
In September 2015, for instance, the German automaker Volkswagen admitted that millions of its cars sold in the U.S. and globally were installed with software designed to trick regulators into thinking the vehicles passed emissions tests. The scandal forced the company's then-CEO Martin Winterkorn to resign.
The stock took an immediate hit, but the sell-off was short lived. Since February 12, 2016, Volkswagen shares have risen more than 48%, outpacing the broad stock market, which is up a more modest 36% during that same stretch.
Another good example is Samsung. It was only about a year ago when the Korean electronics giant was forced to recall, replace, and then cancel outright its entire line of Galaxy Note 7 phones due to batteries overheating and causing fires.
Not only was that an embarrassment, it cost the company billions in R&D, production, and marketing costs and wasted a real chance to cut into rival Apple's market share in smart phones.
Yet the conglomerate's stock actually finished 2016 up more than 20%. And so far this year, the stock is up a whopping 68%.
The moral of this story: Don't assume this is the end of the world if you own Equifax stock.