The Average Electric Car Is 22% Cheaper Than a Year Ago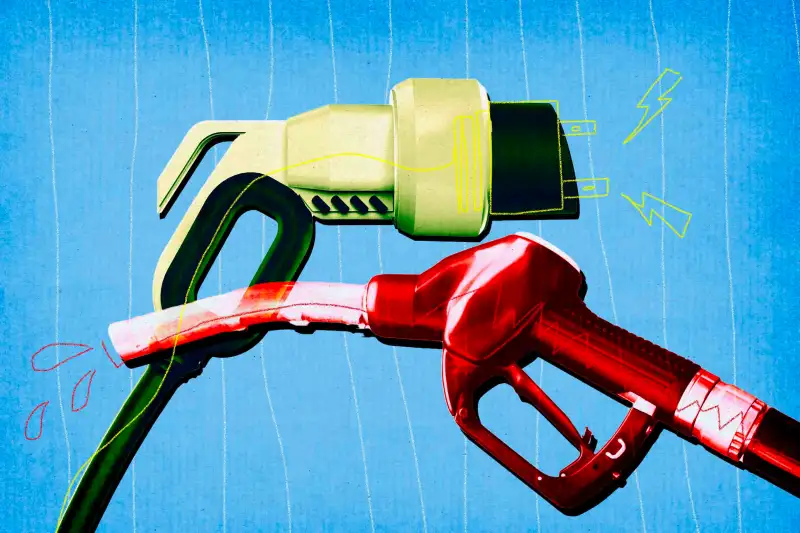 The average price of a new electric vehicle has tumbled 22.4% in a year, bringing the price gap between EVs and all cars under $3,000.
A year ago, the availability of electric vehicles was limited, there were waitlists for certain models, and it was common for buyers to pay above the sticker price. That's all changed in 2023.
New model launches and ramped-up production have led to a glut of EVs and lower prices. The average transaction price of a new EV is down nearly $15,000 since September 2022, dropping from $65,295 to $50,683, according to Kelley Blue Book (KBB) data.
Tesla, which made half of all EVs sold in the U.S. last quarter, has aggressively slashed its MSRPs in 2023, contributing to much of the overall decline in EV prices and putting pressure on its competitors to make their vehicles more affordable.
Looking at the auto industry as a whole, the average new car sold for $47,899 in September, and car prices are basically flat compared to a year ago. Shoppers deciding between EVs and gas-powered cars are often now looking at costs in the same ballpark.
"At last check, we had 15 new EV models for sale that were not available a year earlier," Stephanie Valdez-Streaty, director of industry insights at Kelley Blue Book parent company Cox Automotive, said in the report releasing the price data. "Better choices and more options are helping push prices lower and drive higher sales."
Tesla prices are down nearly 25%
As vehicle brands including Ford, Chevrolet, BMW, Hyundai, Mercedes, Rivian and others increased their EV production and sales this year, Tesla lost market share.
The EV market leader has lowered its prices on numerous occasions in 2023 to try to increase sales. In September, the average price of a Tesla was $50,931, which is 24.7% lower than the year-ago average of $67,620, according to Kelley Blue Book.
Most recently, Tesla lowered the price of Model 3 and Model Y trims by 2.7% to 4.2% on October 5. The base Model 3 sedan now costs $38,990, not counting a potential $7,500 EV tax credit.
Why are EV prices falling?
In addition to increased EV production, there are several other major trends contributing to the decline in EV prices:
High auto loan interest rates have made it more difficult to finance the purchase of an EV (or any vehicle), motivating automakers to cut prices or increase incentives to boost sales.
The cost of lithium is down significantly since 2022, as are prices for other expensive EV battery minerals, according to Kelley Blue Book. Automakers' battery savings are being passed along to customers.
Federal EV tax credits of up to $7,500 were rolled out this year, but the price of the vehicle must be below a certain level for the buyer to qualify for the credit. This has incentivized EV makers to price their cars below those limits ($55,000 for smaller vehicles liked sedans and $80,000 for many SUVs and trucks) in order for their cars to be eligible for the tax credits.
High gas prices last year likely increased demand for EVs. While gas prices remain fairly high, the situation has improved, changing how car shoppers estimate vehicle ownership costs as they are deciding if it makes sense to buy an EV. Gas prices are 29 cents lower than the year-ago level, with the national average currently at $3.60, according to AAA. The national average is way down from the summer 2022 record just above $5.
Bottom line
As the price premium shrinks, buying an EV becomes a smart financial decision for more new car shoppers.
Major car companies, EV advocates and many government officials want the country to go all-in on electrification and see the auto market eventually transitioning away from gas-powered vehicles.
That will be a much easier sell to consumers if EV prices come in line with gas-powered vehicles and automakers can say that fuel savings will make the decision a no-brainer.
More from Money:
The Average Car Payment Just Hit a New Record High
Money's Best Autos of 2023, From Sports Cars to SUVs