How to Hire a Personal Secretary for $60 a Month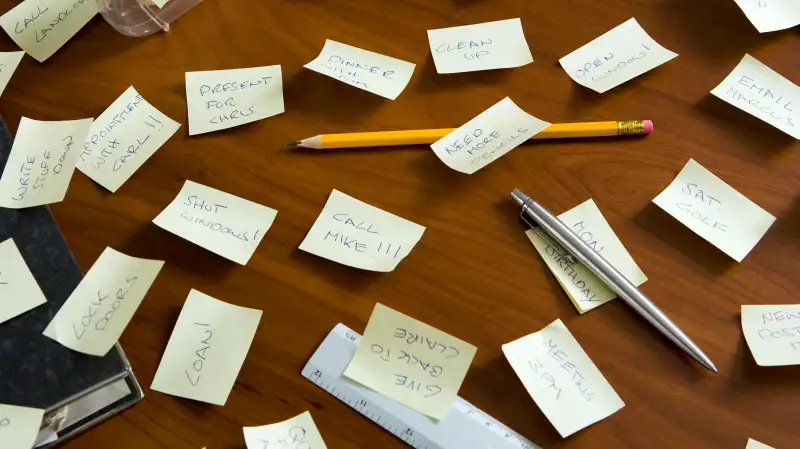 These days you can outsource even the most mundane chores—at a price point that isn't out of reach for the average Joe. And a host of new web-enabled services have made the process a snap. Money asked freelance writer and busy working mom Cybele Weisser to try out some of them to see if the time they bought her was worth the price she paid. This post is part of a series recording her results.
The Chore: Phone Calls, Research, and Other Admin Tasks
When it comes to making plans and decisions, I like to be well-informed about all my options. Perhaps too informed.
Online research and phone calls can easily eat up a couple of hours of my workday. If only I had a personal secretary …
→ Outsourcing options: Through sites like Fancy Hands and Tasks Everyday, you can hire an online assistant who, in theory, can do anything a regular assistant could do via Internet or phone.
→ What I tried: Fancy Hands. Examples of tasks listed on its site included scheduling, restaurant selection and reservations, complex Internet research, and bill negotiation.
→ Cost: Monthly billing plans range from $30 for five tasks to $150 for 50. I paid $60 for 10 requests. Most jobs take about 20 minutes of work, says CEO Josh Boltuch. If you request something that takes much longer, you'll be billed for additional tasks.
→ Time saved: Less than 30 minutes.
→ How it worked: On the FancyHands dashboard, I entered instructions for several tasks, which included finding a trendy restaurant for a party of six—including one who doesn't eat gluten—on an upcoming Saturday night, compiling a detailed list of summer camps nearby, haggling with my cable company for a better price, and helping me find a gift idea for my mother-in-law based on her interests.
The results? The tasks were completed in anywhere from 30 minutes to a few hours by four separate assistants.
I got a table for six on Saturday at a sort of hip health-food restaurant—though when I asked for a menu with one gluten-free option, I didn't mean we all wanted quinoa and kale.
While I received a nice rundown on four local camps, at least four more I knew of were missing.
My cable bill didn't budge (instead, I was asked if I wanted to add a movie channel for $5 more).
And I opted not to buy my mother-in-law any of the 15 generic presents the assistant suggested, nine of which were from Gifts.com.
→ The Verdict: I wouldn't do it again. I ended up having to complete many of the chores myself.
To be fair, this probably wasn't the best route for meaningful gift ideas. But the other jobs should have been more up their alley. Boltuch told me the company usually excels at administrative tasks.
Maybe I'm just picky. Or maybe part of the problem is that the site can't give you the benefit of a real assistant—that is, someone who gets to know you and whom you can come to trust to serve as your proxy.
More from Money's outsourcing series:
The Easiest Way to Deal With Online Shopping Returns
How I Outsourced My Most-Hated Chores for $15 an Hour
This Is What it Takes to Make $2000 a Week Working on TaskRabbit
More from Money.com:
The 7 Best Home Improvements for $500 or Less
This is Why I Keep a "Burner" E-mail Account—and You Should Too
This is How You Write a Perfect Post-Interview Thank You Note