A New List Ranks the Fastest Mobile Internet Speeds in the World, and the U.S. Is Behind Greece and Estonia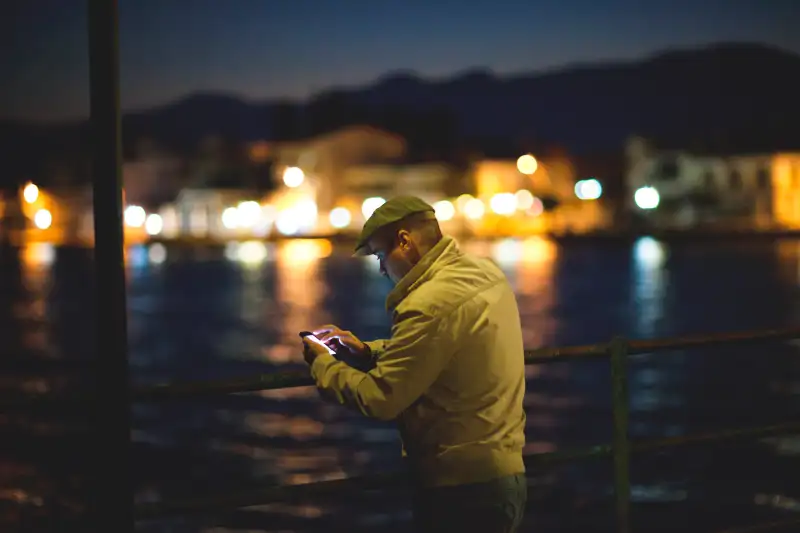 Thanasis Zovoilis—Getty Images
We're #28. Among the 62 countries included in the latest State of the Internet Report from Akamai Technologies, the United States ranks 28th for average mobile Internet speed.
According to Akamai, a cloud delivery firm, the Americas in general lag behind the rest of the world in terms of mobile Internet speeds. The U.S. actually has the fastest average mobile Internet speed in all the Americas, at 10.7 Mbps (megabits per second). Canada is in second place (10.3. Mbps), and Venezuela (2.8 Mbps) is last in the Americas and worldwide.
Every other region in the study, which focuses on the first quarter of 2017, has faster mobile Internet than the Americas. The country with the highest average mobile Internet speed in the Middle East/Africa is Kenya (13.7 Mbps); whereas in Asia/Pacific it's Australia (15.7 Mbps); and in Europe it's the U.K. (26 Mbps).
Access to high-speed Internet service, and mobile Internet in particular, is viewed as critical for economic growth and innovations in a wide range of industries. "Mobile networks serve as the very foundation of today's rapidly evolving digital ecosystem, enabling progress for so many and on so many levels," Mats Granryd, director general of the GSMA, a mobile operator association, explained in a World Economic Forum post.
There are 19 countries in Europe and 27 countries worldwide with faster average mobile Internet than the U.S. As you can see in top 30 list below, countries such as Greece, Egypt, Indonesia, New Zealand, and Slovakia have faster average mobile Internet speeds than the U.S.
1. U.K. (26 Mbps)
2. Germany (24.1 Mbps)
3. Finland (21.6 Mbps)
4. France (17.4 Mbps)
5. Norway (17.3 Mbps)
6. Denmark (16.6 Mbps)
7. Belgium (16.2 Mbps)
8. Romania (15.9 Mbps)
9. Australia (15.7 Mbps)
10. Japan (15.6 Mbps)
11. Netherlands (15.0 Mbps)
12. Slovakia (14.0 Mbps)
13. Spain (13.8 Mbps)
14. Kenya (13.7 Mbps)
15. Austria (13.5 Mbps)
16 (tie). Ireland (13.2 Mbps)
16 (tie). Sweden (13.2 Mbps)
18 (tie). New Zealand (13.0 Mbps)
18 (tie). Taiwan (13.0 Mbps)
20. Indonesia (12.8 Mbps)
21. Italy (12.4 Mbps)
22. Egypt (12.2 Mbps)
23. Hungary (12.0 Mbps)
24. South Korea (11.8 Mbps)
25. Greece (11.4 Mbps)
26. Slovenia (11.3 Mbps)
27. Estonia (11.1 Mbps)
28. United States (10.7 Mbps)
29 (tie). Canada (10.3 Mbps)
29 (tie). Turkey (10.3 Mbps)
The United States fared better in the study in terms of wired broadband service. It ranks #8 worldwide in terms of the percentage of people with broadband speeds of at least 15 Mbps (48%), and #10 for broadband speeds above 25 Mbps (21%).
More good news: The number of U.S. households with fast broadband is on the rise. Thirty-nine states states increased average broadband Internet speeds by at least 10% in the first quarter of 2017, the Akamai report states. The average wired broadband speed across the U.S. increased 22% year over year, to 18.7 Mbps, nudging America into the top 10, ahead of the Netherlands. Globally, the average is 7.2 Mbps, up 15% year over year.
But in many countries, the average mobile Internet speed now actually surpasses that of broadband. For example, in Kenya, broadband averages 12.2 Mbps versus 13.7 Mbps for mobile. Likewise in the U.K., broadband averages 16.9 Mbps versus a world-leading 26 Mbps for mobile.