How to File Your Taxes for Free With TurboTax This Year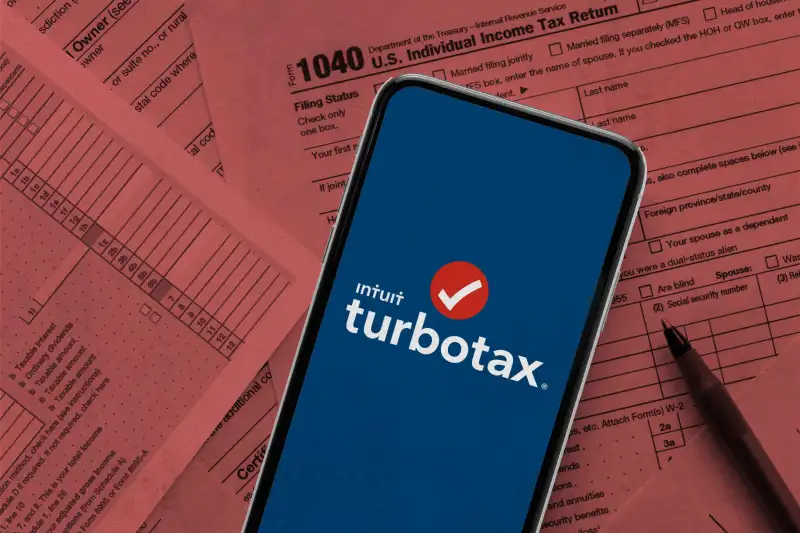 Tax season is upon us, which means millions of Americans will once again flock to TurboTax to file — and doing so will come at a cost for many of those taxpayers.
In 2021, the tax preparation software company discontinued its participation in the IRS Free File program, a partnership between the government and various tax filing services giving eligible taxpayers the ability to prepare and submit their federal tax returns at no cost.
At the time, TurboTax's parent company, Intuit, cited limitations and "conflicting demands from those outside the program" that led it to withdraw from IRS Free File.
The announcement came after a 2019 ProPublica investigation that found Intuit coded its Free File page so it was hidden from Google search results. Also, as part of a 2022 legal settlement, Intuit agreed to send out $141 million in refunds to customers who were tricked into paying in years past.
Despite this, TurboTax remains hugely popular — it's an annual go-to for millions of taxpayers and even produces viral commercials. And although it's no longer part of IRS Free File, there are still ways for some taxpayers to file their taxes for free through TurboTax.
Who qualifies to file taxes with TurboTax for free
TurboTax offers two ways for people to file for free right now: TurboTax Free Edition or TurboTax Live Assisted Basic, the latter of which comes with a tax expert to help you.
Only taxpayers who have a simple tax return are able to take advantage of these options. A simple tax return means you're only filing IRS Form 1040. You probably have a simple return if your taxes are limited to W-2 income, limited interest and dividend income; you take the standard deduction; and you plan to claim the earned income tax credit, child tax credit or student loan interest deduction.
You won't be able to file for free with TurboTax if you have itemized deductions, unemployment income, business income, stock sales, rental property income or income reported on other forms, like income from crypto investments.
TurboTax Free Edition is available until the federal April 18 filing deadline, but if you want free help from a tax expert through TurboTax Live Assisted Basic, you have to file by March 31. After that, it costs $89.
Other free filing options
If you don't have a simple tax return, there are still ways you can file your return for $0.
Every taxpayer who earns up to $73,000 qualifies for the IRS Free File program, but outside of that, several services extend free filing to taxpayers who meet specific requirements. For instance, taxpayers who earn less than $100,000, don't itemize and don't claim any dependents can make use of Tax Slayer's Simply Free option. There are also providers like Cash App Taxes, which allows users age 18 and up to file their federal and state taxes for free.
Regardless of what you pick, remember an important point: Tax preparation usually gets more expensive the longer you wait. So don't delay. Go forth and file.
More from Money:
Millennials Reported Crypto Transactions on Their Taxes More Than Any Other Age Group Last Year
5 Reasons to File Your Taxes Early This Year
Wages Aren't Keeping up With Inflation — but Making This One Career Move Can Help