Fraud Lawsuit Against Trump University Gets Go Ahead From Appeals Court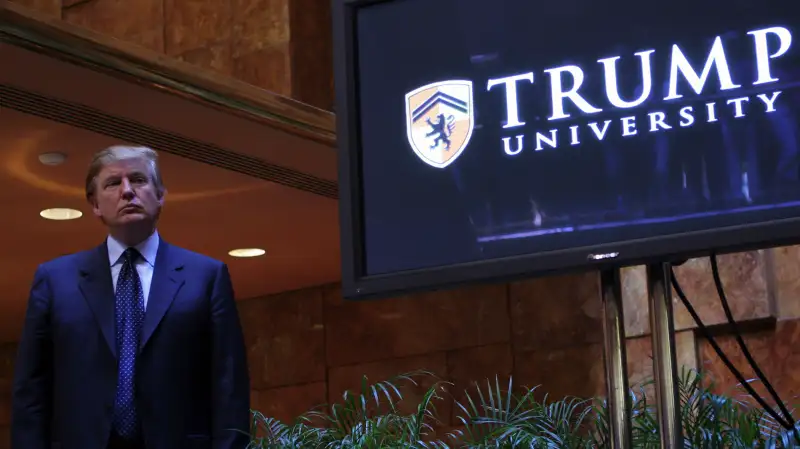 Thos Robinson—Getty Images
Two fraud claims brought against Donald Trump's now-shuttered Trump University were given the green light to proceed by a New York state appeals court Tuesday, breathing life into a controversy that has plagued the GOP front runner in recent weeks.
The original fraud claims were brought against the Trump Organization in 2013 by New York Attorney General Eric Schneiderman, who sued for $40 million, alleging that the for-profit program leveraged Trump's celebrity to entice students into paying as much as $35,000 for a purported real estate school, though the school was not accredited and failed to provide the education it promised. In 2014, a judged dropped one of the original fraud claims, but a four-judge appeals panel in Manhattan reinstated it, allowing both claims to move forward.
Trump Organization general counsel Alan Garten said the group would be appealing the ruling, reports the Wall Street Journal.
Yesterday, apparently before an official ruling was issued, Trump, who has been hounded over the issue by increasingly brazen attacks from Republican opponents of late, took to Twitter to defend the school's record.
In keeping with Trumpian tradition, the Donald has slammed Schneiderman for "gross incompetence" and "wasting millions in taxpayer money," while also filing two ethics complaints against the attorney general. The New York ethics commissions has said it won't take action on those complaints until August.