You Can Snag a Free Soft Pretzel Today. Here's How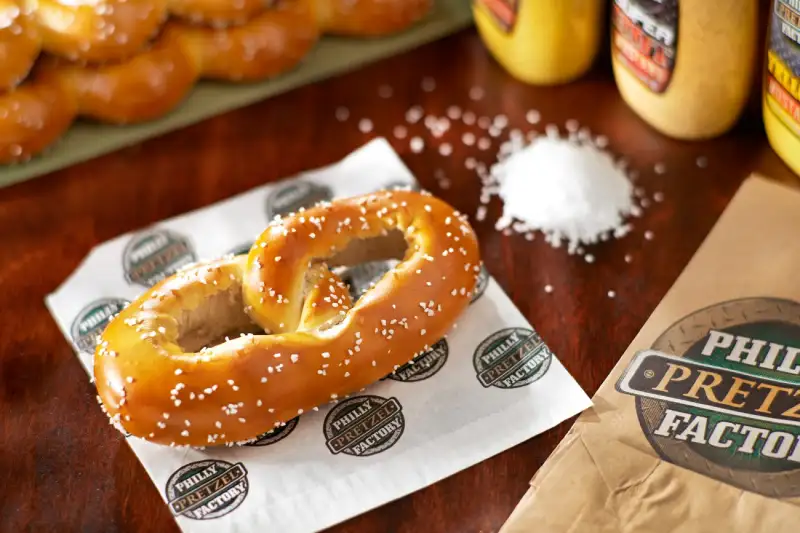 Courtesy of Philly Pretzel Factory
Philly Pretzel Factory is celebrating its birthday today by handing out presents to all customers: Everyone gets a free pretzel!
Monday, August 20, marks Philly Pretzel Factory's 20th year in business. To celebrate the big birthday/anniversary, participating shops all over the country will hand out one hot, soft, free pretzel to each customer, no purchase required.
Philly Pretzel Factory has roughly 175 locations in the U.S., spread out all the way from Massachusetts to Texas, and from Illinois to Florida. As you'd imagine, the lion's share of franchised spots are in the Mid-Atlantic region, with a particularly large presence around the Philadelphia area. Each Philly Pretzel Factory outpost makes its pretzels fresh daily, on site.
To get your free pretzel at Philly Pretzel Factory on Monday, all you need to do is head into a participating location and ask for one. (The vast majority of locations are in on the promotion.) While enjoying your freebie, you can also enter into a contest to win one free pretzel per day for a year at that same location.